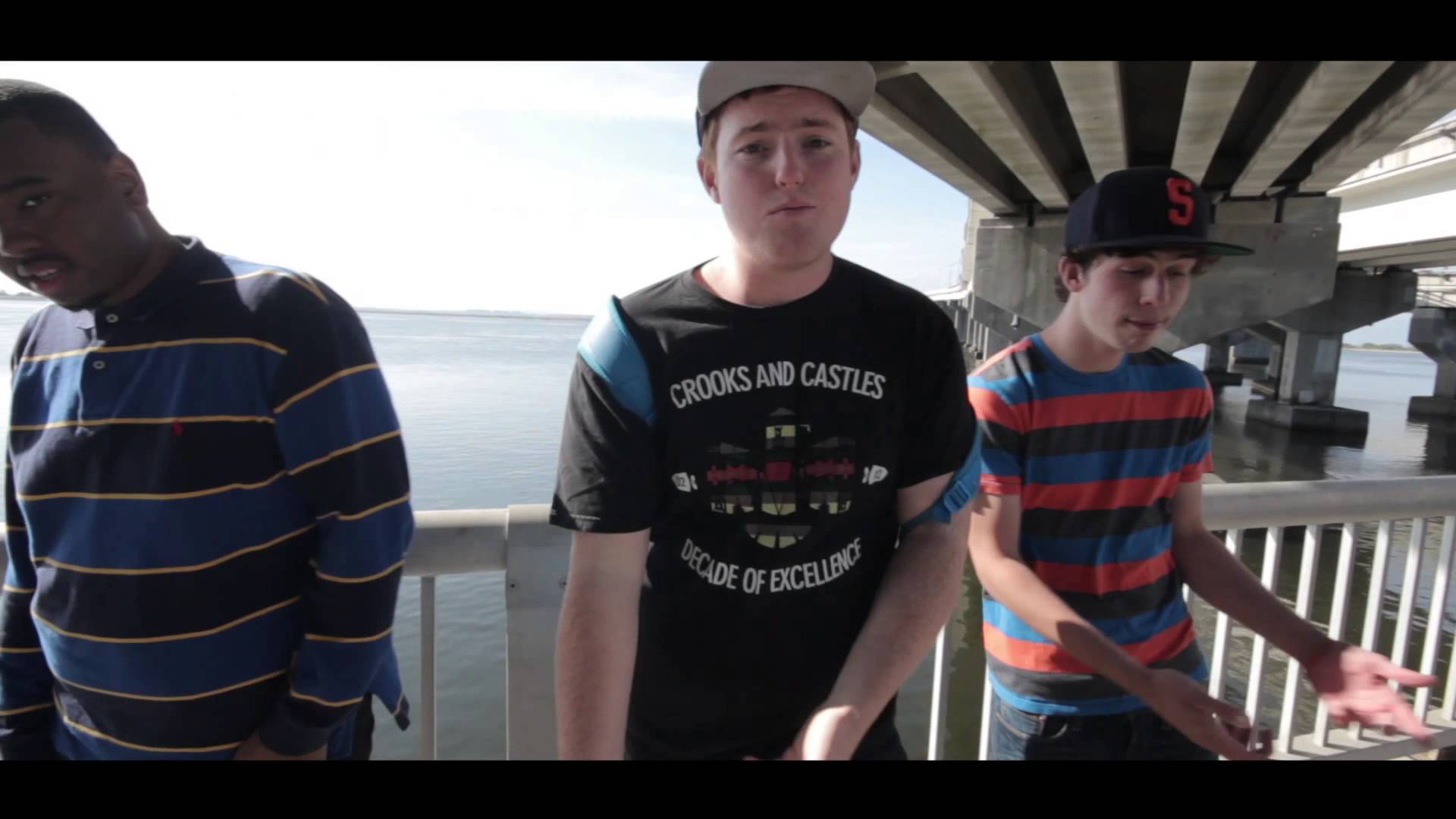 Far Rockaway rappers Sean Blaise, Stacks the MenACE, and TrisNev are no fans of the gentrification going on in Far Rockaway, Queens in New York and have no problem tell those imposing on their neighborhood to get the "Fuck Out the Rock". This joint definitely reminds me of the 90's with the uptempo break beat and the faster flows. It vibes nice while delivering a message that many who live in neighborhoods they are slowing being forced out of share.
Anyone who has ever been to Far Rockaway could easily see that it would be a target for gentrification. You've got housing projects full of poor people on beach front property. You know developers are itching to get rid of them so they can have a Hamptons closer to Manhattan. And with the hospital closings a blind man could peep the game. It's good to see local rappers speaking out for their neighborhood, although I don't think lines like "where the drugs are on point" help their argument. The high crime rate and weekly shootings is what drives down the prices that helps outsiders move residents out. Hurricane Sandy didn't help at all. If anything it sped up the process. Stacks the MenACE sums up these community relocation efforts with:
"…bout they green like Rondo
say, get out pronto, we trying to build some condos
so grab your shit and walk off like you struck out
gentrification really means….get the fuck out
but in a nice way, isn't this a nice day
for rich kids to come through and move in where I stay?"
Stacks is not wrong. In neighborhood take overs, those that are transplanting residents don't care where the former occupants go just as long as they leave. Of course on the surface gentrification can look like it's making the neighborhood better. Sure, the safer streets, economic development, and the attention the communities have been calling for seem like a God send. That is until the neighborhood is no longer affordable for the people who lived there.