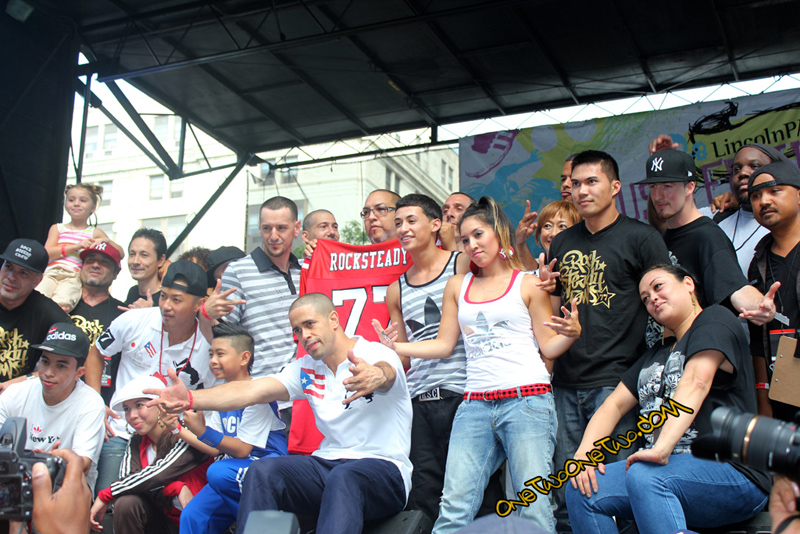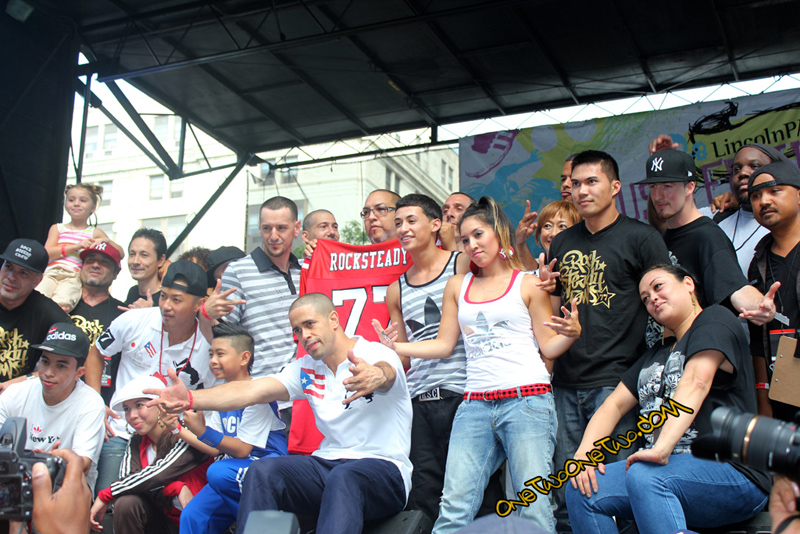 Last week Newark, New Jersey's Lincoln Park played host to the Rock Steady Crew's 35th Anniversary concert. If you weren't there you definitely missed a dope event. The concert lineup was packed with performers that ensured a great time was had by all. There were thousands of people in attendance, even some that came from as far away as Japan for the event. The Rock Steady Crew did an excellent thing for the culture of Hip Hop in celebrating their anniversary. The audience was comprised of all generations. It is a beautiful thing to see parents who grew up on the Hip Hop foundation enjoying their love for Hip Hop and introducing and sharing that with their children. Hopefully the RSC doesn't stop and are able to get the support they deserve in order to continue.
The Newark crowd was treated to the likes of  Pack FM, Consequence, The Beatnuts, Craig G, Mr. Cheeks and more. DJ's Evil Dee, JS-1, Cut Master D.C. and the rest kept the party going between artist sets. All day there was a hush hush suprise guest that was going to perform. The End of the Weak hosts held down hosting duties for the anniversary and even they didn't know who the performer was. The crowd was immensely surprised when The Funk Doc, Redman, took the stage! The Rock Steady Crew got busy and showcased the talents that have given them the staying power to last 35 years and continue to build upon their legacy.
Check out some of the pictures from Rock Steady 35th Anniversary Concert by clicking on the page numbers below.