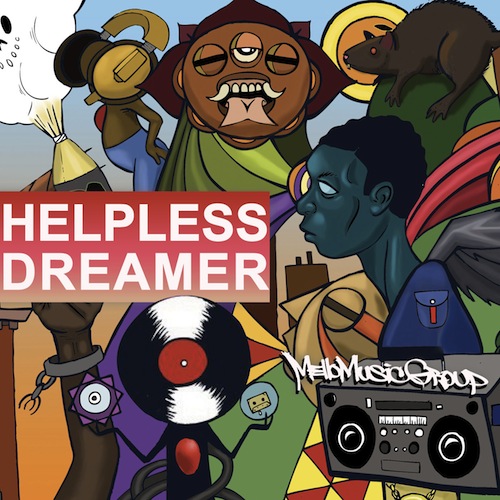 DOWNLOAD: Tommy Blak – Mello Music Volume One Mixtape
PR:
In conjunction with Mello Music Group's recently released compilation album, Helpless Dreamer, the stalwart indie label has teamed up with Project Blowed DJ Tommy Blak to further highlight Mello's unrivaled roster of talent. The mixtape, Mello Music Group Volume One, is smooth mix of tracks from the past two years, meant to recap the label roster's work and provide some holiday treats for eager fans.
A mix of tracks from a variety of artists, the mixtape has some rare gems, including the very first version of "Drugs Outside" over the original Oddisee beat (not the remix from Mental Liberation) featuring DJ Romes on the cuts and featuring rapper Big Pooh and Black Milk. It also includes a selection newer tracks from recently released projects, including a few cuts from Helpless Dreamer. Mello Music Volume One also shows off two new talents on prepping new projects with MMG in 2011 – Stik Figa, who hails from Topeka, Kansas and just released his collaborative EP, From The Top, with Oddisee and Has-Lo, who hails from Philadelphia.