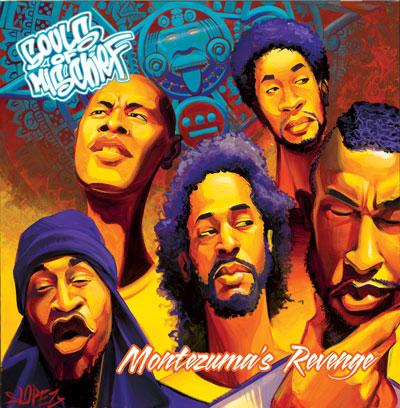 DOWNLOAD: Souls Of Mischief – "Proper Aim" (Produced by Prince Paul)
Just in time for your Thanksgiving mixtapes, Souls Of Mischief are proud to announce the release of the first single from their new album Montezuma's Revenge, which will be available next Tuesday, December 1st. Entitled "Proper Aim," Tajai says the song was chosen as a single, "Because it showcases our lyricism, plain and simple. There's no deeper meaning. Prince Paul's beat gave us the perfect foundation to just let it rip." So on Thursday, when you're looking for some way of fighting off a tryptophan coma, throw this track on and let the turkey-butt stomping begin.
The versions included here have no promo drops.