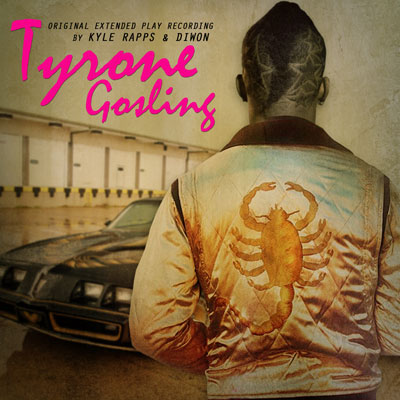 Kyle Rapps in collaboration with Diwon release a free 5 track concept EP entitled Tyrone Gosling FreEP.
Tracklisting
01. Night Call
02. Oh My Love
03. Tick Of The Clock
04. Tyrone LSD Interlude
05. Under Your Spell

From DJBooth.net
"Harlem emcee Kyle Rapps and producer/DJ Diwonhave come together with The DJBooth to bring listeners their latest collaborative street release, theTyrone Gosling FreEP.
Inspired by 2011 thriller Drive and built on samples used in 1980's crime dramas, the project features five original records from the Hood Samaritan cohorts. Included on the tracklist is reader-approved leak "Night Call."
Rapps rocks the mic solo throughout the project, and all production comes courtesy of Diwon."