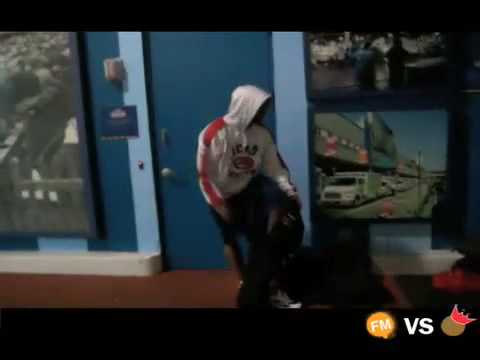 In Preparation For Upcoming Full-Length Album Ridin High, Kee & Zee and MYX Music Label Give Away Some Free Musical Goodies
Keelay & Zaire, the bi-coastal production duo from MYX Music Label, after a year of cyber buzz and excitement, are whetting our appetite for their full-length release Ridin' High with their FREE EP Prelude to Drive. Showing off their polished production styles, Keelay & Zaire experiment with a range of sounds from boom bap, sultry R&B, and soul sampled layering to entice new listeners and seasoned fans alike. Joined by a slew of talented friends, including Tiffany Paige, Khizman, and Supastition, Prelude to Drive showcases Keelay & Zaire's ability to fuse their production savvy with the subtleties and personality of the artists they work with. The Prelude to Drive EP is now available to download for FREE at the freshly launched MyxMusicLabel.com.
Tracklisting:
1. Letcha Soul Vibe
2. Exclusive Shit ft. Supastition
3. Saturday ft. Torae & Tiffany Paige
4. Never Again ft. T.Sky & Khizman
5. Ridin High Interlude
6. More Than Corners ft. khill
7. Government Names ft. Khizman:
8. Tryna Jock My Steelo ft. Night Clubber Lang
9. Old E. ft. Surreal, Fortlive, Da Evangillest, the A.V.E. and Mario Dones
Direct download link:
Keelay & Zaire's full-length Ridin High will be available for release on February 24, 2008 on Myx Music.
Keelay & Zaire, always eager to keep the thirsty young guns at bay, have provided their own take of the classic St. Ides commercials of hip-hop's yesteryear. Before you watch Keelay & Zaire's Soul Ides commercial, trigger your memory with these classic spots from Biggie, Tupac, Snoop and more.
Notorious B.I.G. St. Ides commercial: http://www.youtube.com/watch?v=5-vVn3gBXZM
Dre & Snoop Dogg St. Ides commercial: http://www.youtube.com/watch?v=1Rke70kjYFg
Ice Cube & Geto Boys St. Ides commercial: http://www.youtube.com/watch?v=ELxJfRamYUY
Keelay & Zaire rep the new drink Soul Ides with their homie Slo Mo at the local corner: http://www.youtube.com/watch?v=hhvIuGpqkcw
The Background:
Keelay & Zaire are a bi-coastal team that operates with only one concrete rule; creating music with unlimited range. Complementing each other's styles with precision, Kee & Zee work as a sole production machine that spawns gritty classic hip-hop, soulful R&B, and any other medium that requires an exclusive sound from the team. With Keelay out west in San Francisco, and Zaire in the east, holding it down in Virginia, the two have almost unlimited resources from which to draw talent and inspiration. In their debut LP Ridin High, the pair's versatility takes center stage, backed up by a talented cast of emcees and singers including Phonte of Little Brother, Supastition, Blu, Cali Agents, Darien Brockington, Tash of Tha Liks, Saafir, Fortilive, The Park, Emilio Rojas, Surreal ,Slo-Mo, Mario Dones, The A.V.E., J.Fish, Jony Fraze, Whooligan, and Tiffany Paige. Keelay & Zaire's Ridin High will be released in early 2009 by MYX Music Label.