LEGENDARY MC GURU SUFFERED A HEART ATTACK, OFFICIAL STATEMENT RELEASED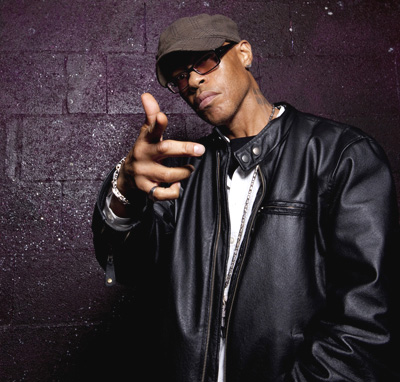 Yo! Promotions officially confirms the rumors that our client and friend Guru, legendary MC and founder of the world famous Hip-Hop group GangStarr, has suffered a heart attack over the weekend in New York City.
Hit producer and Guru's longtime partner Solar released a statement that reads, "Guru is struggling with a serious health issue. We, the whole 7 Grand Records family, appreciate all your love and well wishes. We continue to hold out hope that Guru will make a full recovery from this. We ask that his privacy on this matter will be respected. Again, thank you for all your support through this trying time."
Yo! Promotions send prayers, thoughts, and wishes to the Elam family, frequent collaborators and producer Solar as well as fans.
Guru, whose real name is Keith Elam, rose to fame in the 80's as one of the founders of the legendary rap group GangStarr. Together with DJ Premier they released the classic single "Words I Manifest" followed by their critically acclaimed debut album "No More Mr. Nice Guy" (1989) and the classic album "Step In The Arena" (1991). Guru was the first artist to truly blend Hip-Hop with Live Jazz beginning in 1993, and seeing the vast influences his "Jazzmatazz" concept has had on the industry, it is clear that Guru's musical contributions have been way ahead of their time. Despite the fact that Guru isn't hailing from New York, he is noted as a pioneer of the New York sound and true lyrical Hip-Hop. Guru later on joined forces with hit producer Solar and formed his label 7 Grand Records with the goal to keep "real" Hip-Hop alive.
As one of the best kept secrets in Hip-Hop and music history, as an innovator and royal luminary of Hip-Hop and Hip-Hop/Jazz, Guru aka "Gifted Unlimited Rhymes Universal" worked with such great artists as Herbie Hancock, Isaac Hayes, Donald Byrd, Ramsey Lewis, Roy Ayers, Chaka Kahn, Branford Marsalis, David Sanborn, Bob James, Erykah Badu, The Roots, Common, Angie Stone, Jamiroquai, Macy Gray and Damien Marley, to name a few.
Most recently, Guru released his latest solo album titled "Lost And Found" in May 2009 featuring the singles "Divine Rule", "Fast Lane", and "Best Of My Years". Last week, the legendary MC offered his first solo Hip-Hop album "Version 7.0: The Street Scriptures" (2005) for free download to the masses which shows how he appreciates his worldwide fans.