LEGENDARY MC GURU OFFERS HIS CLASSIC ALBUM "7.0 THE STREET SCRIPTURES" FOR DOWNLOAD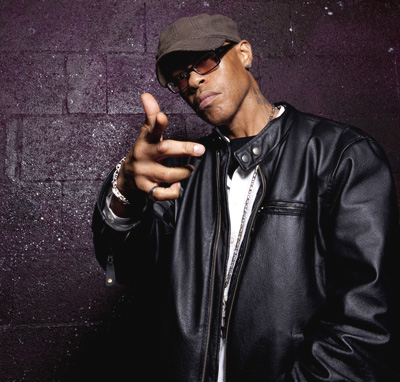 DOWNLOAD: Guru – 7.0 The Street Scriptures
The legendary MC and founder of the world famous Hip-Hop group GangStarr, Guru aka Mr. GangStarr, offers his fans and urban music enthusiastics his chart-topping first Hip-Hop solo album "Version 7.0: The Street Scriptures" (2005) for free download [limited time].
"The 'Street Scriptures' is one of my best albums too date! It is right up there with my GangStarr records, and a classic. The album was our first release on 7 Grand Records. The sound and scope of the 'Street Scriptures' is very futuristic, and innovative. I also am very proud of the single ' Hood Dreamin' and the music video. This is a great album and any real Hip-Hop head will find something on this album that they will enjoy if not the whole album. The features are outstanding. So here it is for you and yours 'Version 7.0: The Street Scriptures'. " says Guru.
Guru's critically acclaimed solo album "Version 7.0: The Street Scriptures", which marks the first release on his newly found label 7 Grand Records (2004), is hailed as a Hip-Hop classic with smash hits like "Step In The Arena 2", "Power, Money And Influence (feat. Jean Grae & Talib Kweli)", "Don Status (feat. Styles P)", and "Hood Dreamin".
Guru aka Mister "Gifted Unlimited Rhymes Universal" shows right from start on "Version 7.0: The Street Scriptures" that no one can hold him back as a solo artist with lyrics like, "You can meet me in the hall of fame, I am – worldwide – a legend in this game."
A bold 19-song street driven homage to New York City, "Version 7.0: The Street Scriptures" re-introduces Guru and his lyrical genius to the streets. Paving a new path alongside hit producer Solar, who entirely produced the album, Guru has crafted a new Hip-Hop classic. Complete with guest appearances by Styles P, Talib Kweli, B-Real (of Cypress Hill), Jean Grae, Jaguar Wright and others, "Version 7.0" re-affirmed not only Guru's position as one of the greatest MCs of all time, but also the return of "REAL" Hip-Hop!
TRACKLISTING:
1. No Time
2. False Prophets
3. Step in the Arena 2 feat. Doo Wop
4. Don Status feat. Styles P
5. Hood Dreamin
6. Cave In
7. Surviving Tha Game
8. Hall of Fame
9. Talk To Me feat. Jaguar Wright
10. Too Dark 2 See
11. Power, Money and Influence feat. Jean Grae & Talib Kweli
12. Kingpin
13. Fa Keeps
14. Real Life feat. B Real
15. Feed The Hungry
16. Talkin' Loud and Frontin'
17. Open House
18. I Gotta
19. What's My Life Like?