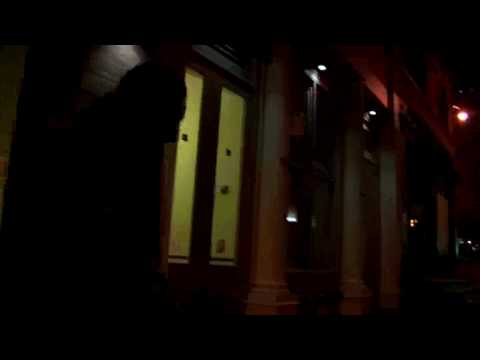 Allow Dres of the legendary Black Sheep to take you along with him as he prepares for a series of shows and the release of a new EP in "Road Warrior." The track itself features one of the Queens rapper's most classic hooks yet- "Once upon a time in Astoria / The world was given a road warrior." Warrior, indeed, as Dres is walking proof that even legendary emcees can't simply roll out of bed and spit quality. The video features Dres hunkering down in a practice space with live collaborator DJ Strike in order to prepare for a batch of upcoming shows to promote the release of his new EP, From The Black Pool Of Genius: The Prelude.
The "Road Warrior" video revolves around the subject matter of the track itself: the depth of Dres' experience as a touring artist and how hard he's had to work to get where he is. From the studio to the stage, "Road Warrior" is proof that Dres has paid his dues. The track features a typically hot beat, once again proving Dres' outstanding ear for production, which allows Dres to showcase his skills. The beat would be a handful for most emcees, but Dres makes himself at home in its warbling sparseness, matching the beat with his own take on road life. "Lyrically I wanted to be sparse, like a road trip" says Dres. "Showing a little bit of everything in passing, as well as illustrating the premise that my music travels the world and blows up spots wherever it lands. The new music has me curious as to what the future holds, and this track mirrors all of these things."
This clip is a compelling look at the life of road warrior artists in general, and Dres in particular. The EP From the Black Pool of Genius: The Prelude was released December 1st, and will be followed by the full length From the Black Pool of Genius in March 2010.