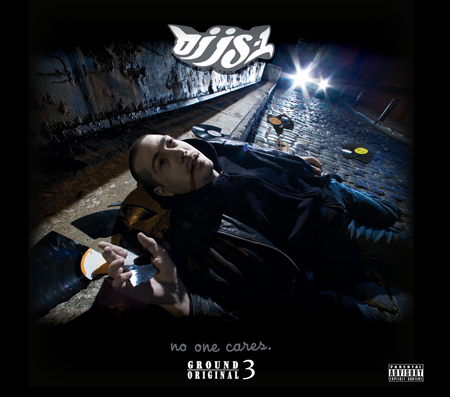 DOWNLOAD: DJ JS-1 Featuring Tonedeff – Last To Know
Everybody's a critic, but not necessarily an expert, and although DJ JS-1 has been in the game for years, he still has to endure a seemingly endless amount of empty advice and double-talk. The other week, JS-1, along with featured guest and long-time collaborator Tonedeff, released the video for "Last To Know." The single, now being released for fans as an MP3, is from JS-1's forthcoming album, No One Cares, dropping June 21st, and takes aim at all of the external second-guessing the two have had to endure throughout their careers, and, as it's explained in "Last To Know," despite the pair's accomplishments it sadly doesn't stop the know-it-alls at record labels, naïve fans, and the just plain simple-minded from unloading their opinions on JS-1 and Tonedeff. Instead of sounding bitter and jaded, though, JS-1 provides a light, jazzy beat for Tonedeff's animated delivery and tongue-in-cheek lyrics.
DJ JS-1's No One Cares will be available for purchase on June 21st via a joint venture between Fat Beats Records and JS-1's own Ground Original.