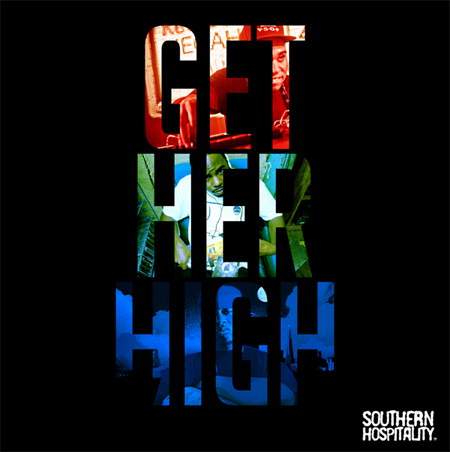 DOWNLOAD: DaVinci & ST 2 Lettaz – Get Her High (Prod. By Lunice)
The good folks over at Southern Hospitality have been holding down quality rappers from down South and out in the Bay Area for some time, so it's only fitting that their latest orchestration features none other than critically acclaimed rap heavyweights DaVinci, repping San Francisco, alongside ST 2 Lettaz, one half of Huntsville, Alabama duo G-Side. Topping things off, Montreal's producer/DJ Lunice provides the beat, only his second time working under the auspices of hip-hop, and based on the results it sounds like he should continue his forays into the genre.
"Get Her High" kicks off with a smattering Lunice's dark, layered synths, off-kilter hi-hats, and pounding drums, and chopped and pitched vocal samples, before transitioning into a catchy repeating, ascending synth loop for ST's and DaVinci's verses, both heavy on the type of bravado and shit talk that sounds especially good coming from the emcee's complimentary raspy vocals. "Your bitch got a Boosie fade," quips ST 2 Lettaz. "Every day is St. Patty's, I'm just trying to get my green on/ Peruvian flake cake patties, I put my team on/ Yes, hustling is a part of me, it's something in my genome," raps DaVinci. And finishing things off, Lunice offers his own verse of sorts, continuing to flip and stack synths until the track's close.