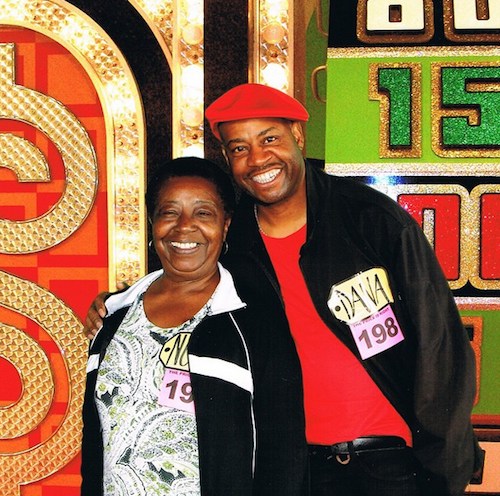 Dana Dane and family went to the Price Is Right and it looks like Dana made it. Roxanne Shante posted a video clip of the rapper and "Numbers" author making his bid during a recent broadcast of the show. Although it only aired recently it seems Dana and his mother went there back in the beginning of December.
Mom and I waiting to get on the PRICE IS RIGHT set. Let's see if I can win it ALL! Moms been watching… http://t.co/8eLLBhvz2X — Dana Dane (@DanaDaneMedia) December 1, 2014
If you check out  Dana Dane's twitter feed you can tell he made it on stage and played Plinko. I wonder if Drew Carey recognized who he was. Dana hashtagged the Instagram picture with #momslifelongdreamfullfllled so no matter how well he did on the game, he already won. Does anyone have the full video yet?