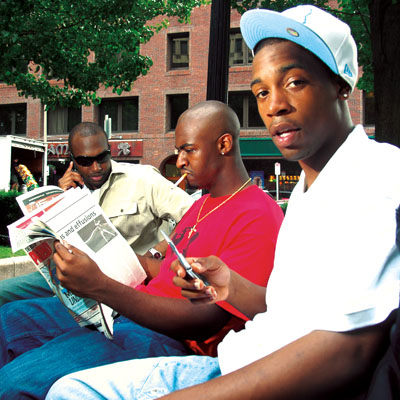 DOWNLOAD: City Slickers – "Hurry Up & Wait"
What happens when you take a double dose of consciousness and swagger then mix it with soul? You get 3 MC's committed to bringing you real lyrics from a true Hip Hop perspective. You get real talk with filled with intelligence. You get the City Slickers. Capital J, T Hustle, and Mr. Moses have a simple mission. They want to change your perception of what hot is, one rhyme at a time.

…this is just a teaser joint to get yall familiar with the gang as they prepare a new mixtape, also entitled

'Hurry Up & Wait'

, as well as an official album…this joint was

produced by group member Capital J & NellyProToolz, who has worked with tons of Boston area artists over the years….do not sleep on these dudes, they are coming up fast!