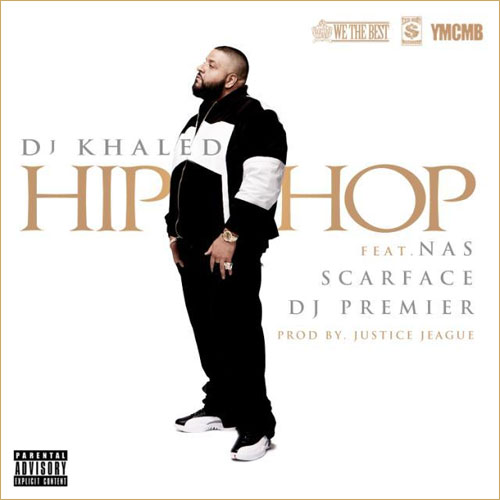 The internet is all a buzz about the new DJ Khaled single "Hip Hop" featuring Nas and Scarface with cuts by DJ Premier. The Justice League produced track will appear on Khaled's upcoming album Kiss The Ring.
Scarface and Nas talk Hip Hop in a way reminicent of Common's "I Used To Love H.E.R." A lot of dope elements come together for this song. The Justice League produced the beat, Scarface and Nas trade ill lyrical verses and DJ Premier lays the cuts. With that said, I don't know how this is a DJ Khaled track. What did he do?
The making of video has some good moments for a soon to be iconic track. Especially look out for Scarface hearing Nas' verse for the first time.