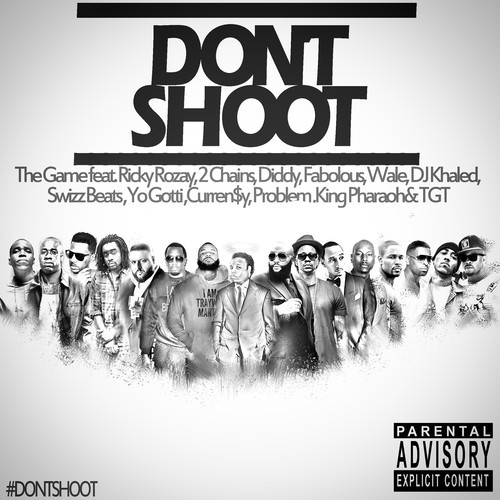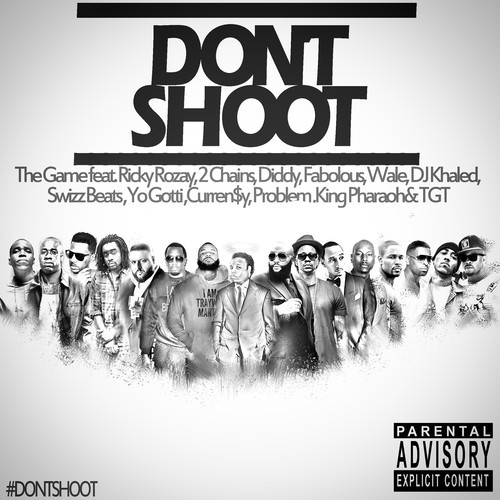 Let me start by saying, we need more of this from mainstream Hip Hop. We need the most visible faces of the culture standing up for these issues more often. For that I applaud everyone involved in the track.
The chorus makes the point with "God ain't put us on the Earth to get murdered, it's murder". 2 Chainz gets off some good lines "Driving while black, tell me, where am I supposed to go?" and "If excessive force was a drug, then they overdosed". Fabolous encourages people to "Speak up, and don't you ever let them silence you". Wale foretells "Cause everybody care for a minute, then stop/People only there for a minute, then stop". Hopefully this time it doesn't go like that. Curren$y highlights an unfortunate truth and feeling that many black Americans feel when he raps "I'm a resident of a nation that don't want me". And finally Problem comes in strong with an intensely delivered last verse. That being said there are some cring-worthy moments. Diddy's verse stands out in front with his shameless Ciroc promotion in his first two bars. Rick Ross making sure he calls himself a boss is another moment. Overall though, respect all around for the effort.
Some comments I read said these artist should have just donated to the Michael Brown Memorial Fund that the sales will be donated to instead of making a record. I strongly disagree.  This is what they do, and being in the spotlight that they have this is what they should have done. Those inside and particularly outside of the culture need to see the faces and hear the voices speaking out. Music is a motivator, an action catalyst. If their fans sing and recite the idea of this song, it can inch us toward a mentality change, however small.
Can we get more of this type of visible effort please?