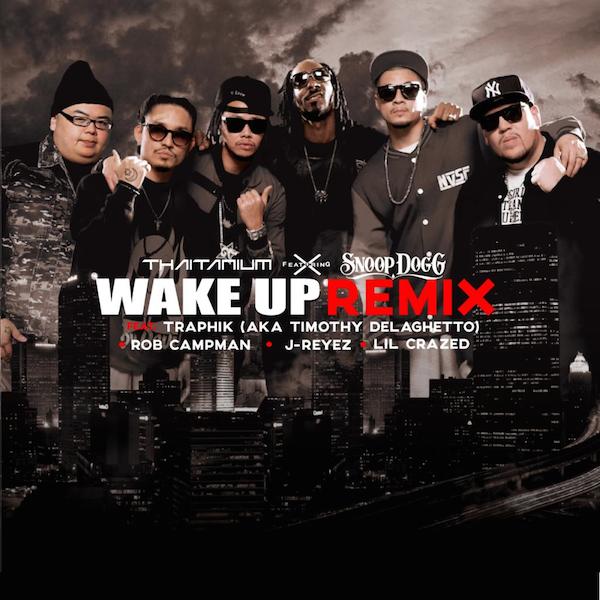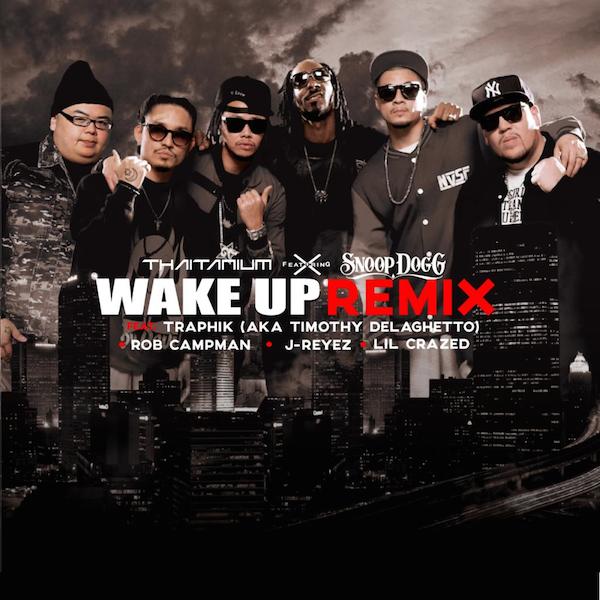 Fresh off of their "Wake Up USA 2014 Tour", Thaitanium (aka Thaitay) along with Snoop Dogg team up with YouTube stars and artists Traphik (Timothy DeLaGhetto), Rob Campman (formerly Southstar), J-Reyez, and Lil Crazed for the Remix to their "Wake Up (Bangkok City)" release.
PR:
The original version of the club anthem was featured on Thaitanium's self-titled Japanese album released this year. With the song's growing popularity, their U.S. manager Da Fam Music's Luizinho "b.i.g. Lou" Louis invited the top Asian-American YouTube stars onboard for the remix. Fans can download this special remix on the group's website, Thaitanium.net.
Thaitanium recently completed a successful U.S. tour in support of their first U.S. single. The guys continue to pave the way for hip-hop in Asia both as a group and individually. Thaitay's in-house producer Khan recently debuted the song "Higher" from his DJ project entitled BangBangBang. Thaitay's DJ Buddah released Air Asia Mixtape with DJ Whoo Kid and DeeJay Ono whose standout song "Las Vegas Remix" features Nipsey Hussle and Jay Park.