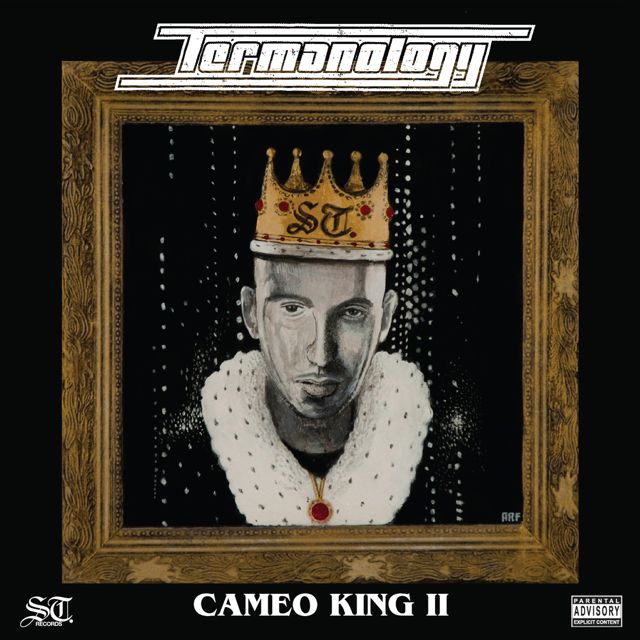 DOWNLOAD: Termanology featuring Sean Price & Ghetto – Another Level (prod. by ATG)
Termanology featuring Sean Price & Ghetto – Another Level (prod. by ATG) – 'Cameo King II' May 24th
PR:
Off CAMEO KING II (MAY 24th all digital stores) & producer ATG's THE TALENTED TENTH
TERMANOLOGY CAMEO KING II
Termanology returns with Volume II of his critically acclaimed Cameo King mixtape. This edition features Bun B, Joell Ortiz, Freddie Gibbs, Mac Miller, Royce Da 5'9, Talib Kweli, Sheek Louch, Havoc of Mobb Deep, Sean Price, Inspectah Deck of Wu-Tang Clan, Planet Asia, Freeway, M.O.P., Oh No of Gangrene, REKS, ST. Da Squad & production by Scram Jones, Oh No, Statik Selektah, MoSS & Sha Money XL.
2010&2011 has been a whirlwind for Term as he's toured heavily off the success of his collaboration album w/ Statik Selektah '1982'. He's rocked stages throughout Europe, Canada, Japan & the US gaining a larger fanbase by the day.
Cameo King II serves as a prelude to his next official album Fizzyology a collaboration w/ Lil Fame of M.O.P. It will be released in all Digital Stores May 24th on Terms own ST. Records imprint.
Upcoming Tour Dates
April 29 Church w/ Statik Selektah, East Coast Avengers Boston, MA
May 21 Paradise w/ DJ Premier, ED O.G., REKS, Statik Selektah Boston, MA
June 7 Showcase Live w/ Mobb Deep Foxboro, MA