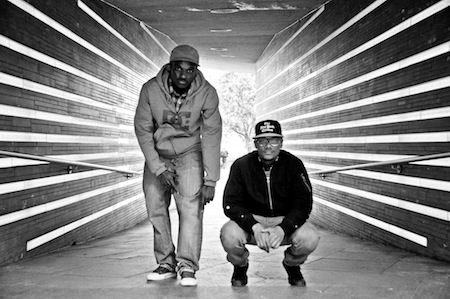 DOWNLOAD: Tanya Morgan – We Rollin'
PR:
With the November 22nd release date of You And What Army just under a week away, Tanya Morgan is excitedly rolling out the EP's latest single, "We Rollin'," a track that will serve as the final leak before street date. Donwill and Von Pea have chosen to release the FCC clean version of "We Rollin'," so you can share it with your grandma or the neighborhood kids worry-free, but fans need not fret – the full, explicit version will be available with the release of You And What Army.
"It's about the road life, and some of the perks and indulgences that come with it," says Von Pea about the Brizzo-produced song, which was inspired by real events and experiences from past tours. With lyrics like, "And if you see me in your city then take off work/ You got a pretty pair of t——s then take off shirt," the unapologetic and funky jam transports the listener to a post-show party, where Tanya Morgan is found wading in a baby pool full of rumbling piano bass lines, handclaps, and supreme DJ cuts, compliments of DJ Low Key.