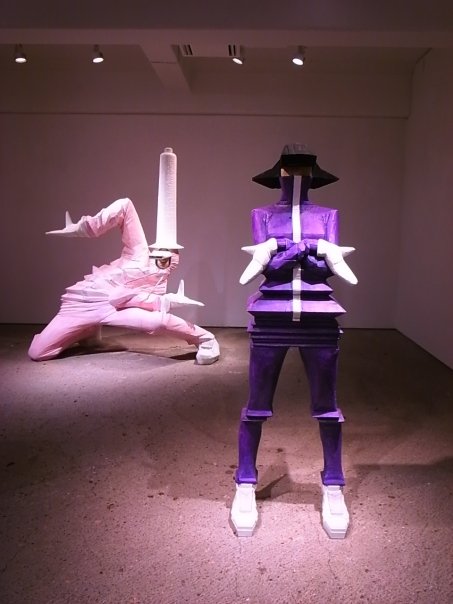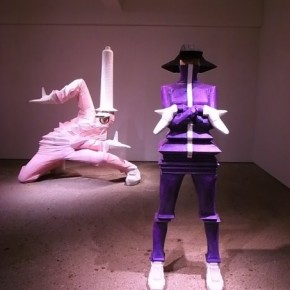 Self described "Nihon no B-Boy" (Japan B-Boy) and Sculptor, Taku Obata, held the exhibition for his B-Boyger Hip Hop sculptures at Tokyo Wonder Site on October 31 and November 22 2009 in Tokyo Japan. The xhibition was sponsored by Tokyo Metropolitan Foundation for History and Culture. Obata, is also a performer in the group B-Boyger which is a crew that is sort of Afrika Bambaataa meets the Power Rangers. The sculptures are made out of wood as figures in various B-Boy poses seemingly with the various colors of the B-Boyger/Power Ranger scheme.
Taku Obata has been sculpting for nine years but the Hip Hop figures are Taku's first B-Boy type sculptures. According to Taku, it was a four month long effort of labor per creation.
View the full Gallery of Taku Obata's Exhibition
Photo's provided by DJ Sarasa.
Taku Obata, the sculptor
www.unityselections.com
www.bboyger.com