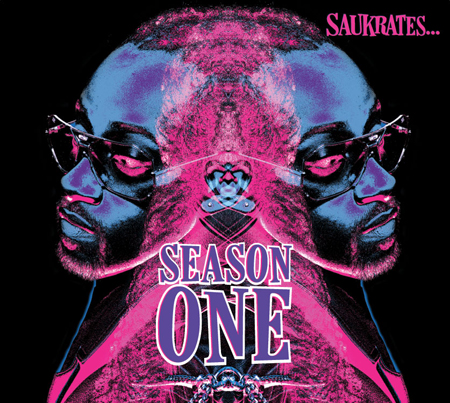 PR:
On August 28th, Saukrateswill release his latest studio album, Season One, stateside. Already, Saukrates has given fans the video for lead single "Say I," in addition to pre-album mixtape, The Preseason Mix, and now Saukrates is excited to release the album's latest single, "All The Way." Accompanying the release of the single, Saukrates is also excited to announce an official remix contest for the track.
The song features Tasha The Amazon ("We met a few years ago, and musically, we're on the same wave-length," says Soxx), and for Saukrates, it was with the goal of empowering his listeners that he wrote the song. "I'm just a narrator for this song," he notes, "telling the story of two people who made it – their way, and all the way!"
Saukrates has been looking for the right opportunity to let fans and producers remix his music, and so, with "All The Way" being a song of empowerment, it was the perfect choice. "I think a lot of people, not only hip-hop fans, will enjoy this song," explains Saukrates. "I'm looking forward to having as many fans and artists involved as possible."
The contest, presented by Saukrates' label Frostbyte Media Inc., in conjunction with M-Audio and Exclaim.ca, will give budding producers the opportunity to remix Saukrates latest single, with winners receiving a collection of prizes from Pro Tools, M-Audio, and Saukrates himself. The contest closes on May 30th, and all contest rules and submission guidelines can be found here.