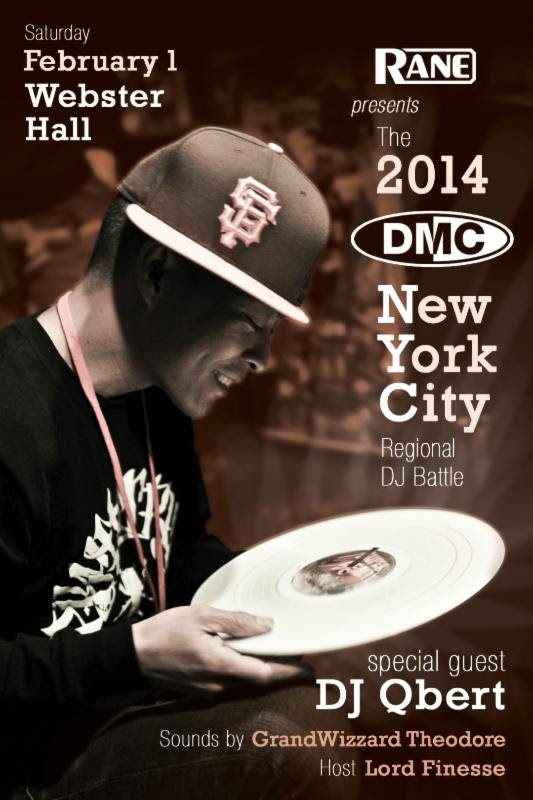 Rane presents the 2014 DMC USA DJ Battles 
Established in 1985, DMC DJ Battles are the biggest, longest running, most prestigious battles in the world, with branches worldwide. DMC DJ battles are the only national battles for turntablists, in the USA. DMC World & US champions include all stars like DJs Craze, Klever, Qbert, Aladdin, Mix Master Mike, Rectangle, Apollo, Grand Master Roc Raida (RIP), Cash Money, Shiftee, Cheese,Swamp, Chris Karns, P-Trix, Slyce, Precision, ieMERG, Enferno just to name a few! Any DJ who is a citizen can enter a DMC US regional DJ battle, there are no special invites or auditions. Everyone truly gets a chance, from first timers to the veterans.  It is a cultural imperative for DMC to ensure that this pyrotechnic style of Hip Hop DJing continues to progress, to inspire more practitioners to enter and to reach more fans! We hope you will join us this year on the battleground!
We have announced battles for New York City, Cincinnati, Hartford and Washington DC.
Look for more battle announcements as they are confirmed at dmcdjchamps.com and dmc usa.
Thank you for your support! Christie Z-Pabon – DMC USA – DJ Battle Specialist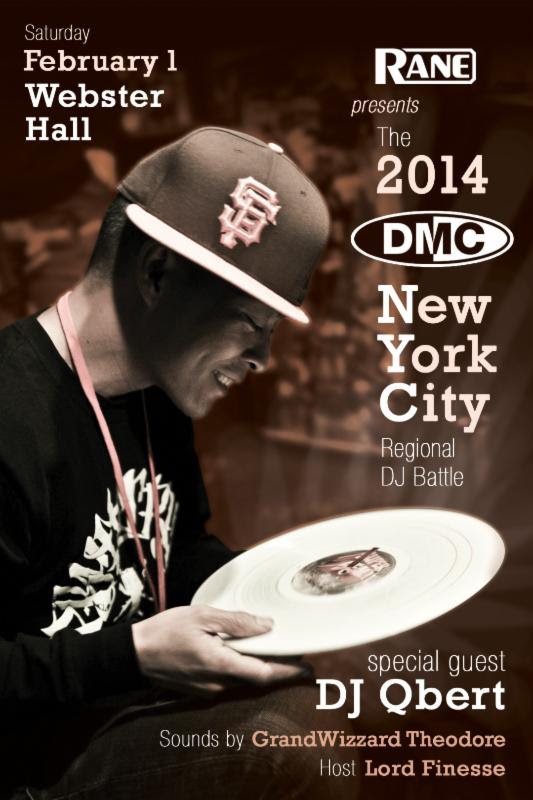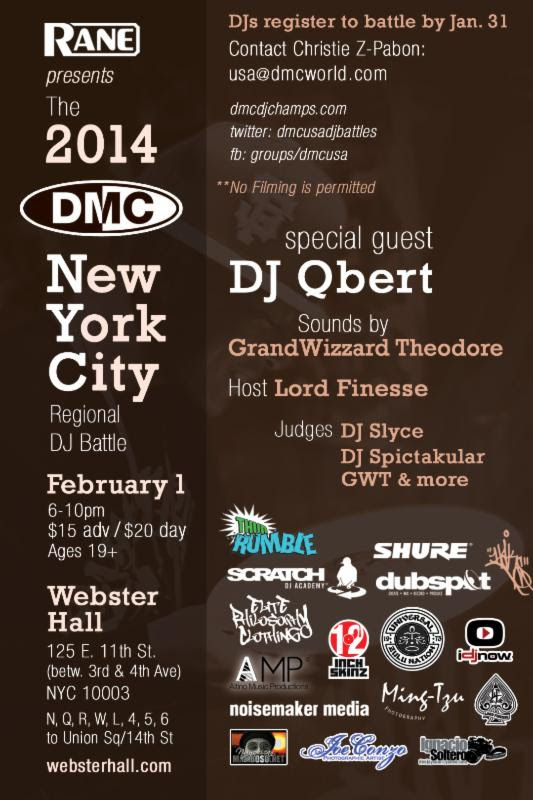 Sat. Feb. 1st, 2014 6pm-10pm. Ages: 19+.
2014 DMC NYC DJ Battle feat. DJ Qbert &GrandWizzard Theodore plus host: Lord FinesseDITC
Judges: DJs Rafik, Johnny Juice, Slyce, Spictakular,GrandWizzard Theodore and more tba.
$15 adv. $20 day of at ticketweb.com or buy in person
Webster Hall 125 E. 11th St. (betw. 3rd & 4th) NYC 10003 ph: 212-353-1600
N, Q, R, W, L, 4, 5, 6 to Union Sq/14th St.
*No filming is permitted.  

 1st prize includes a Rane Sixty Two Mixer & more tba!!!
to enter, please send 
DJ Name
First & Last Name + Address/ Apt, City, State Zip
Which city/battle you are entering?
Phone
Email
Website, facebook, twitter, instagram etc.
Crew affiliation
1st Choice of Mixer: Rane 62, 61 or 57
2nd Choice of Mixer: Rane 62, 61 or 57
* Yes or No: Are you a US Citizen or have you lived in the US for at least 6 years and can prove it?
to usa@dmcworld.com at least one day before the battle
March 4: DMC Cincinnati DJ Battle
 @ Play feat. DJ Topspeed
Tues. March 4th. 8pm-12am. Ages 18+.
Judges: 2x DMC USA Team Champs: Animal Crackers (Casual T, Nati Kid & DQ), Topspeed, Mr Dibbs.
$10 @ Play 35 East 7th St Cincinnati OH 45202 
Thanks to Promoter: Mike Bohlen (Animal Crackers)
Host tba. *No filming is permitted.
1st prize includes a Rane Sixty One Mixer.  

April 5: DMC Hartford DJ Battle @ Trinity Int'l Hip Hop Fest
Sat. April 5th. 12pm-4pm. All Ages. Free!
Host: DJ Fatfingaz. Judges/showcases: tba
@ Trinity College Mather Hall in the Washington Room 300 Summit St. Hartford CT 06106 
Thanks to Promoters: Trinity Int'l Hip Hop Festival,World Hip Hop Market and Nomadic Wax  *No filming is permitted.  1st prize includes a Rane Sixty One Mixer   

April 18: DMC DC DJ Battle @ International Soul Society Fest
Fri., April 18th. All Ages from 6pm-10pm.
Host/Judges/showcases: tba
@ U Street Music Hall 1115 U St NW betw 11th & 12th Washington D.C. 20009
Thanks to Promoters: Urban Artistry, Beat Refinery& Int'l Soul Society Festival  *No filming is permitted.
1st prize includes a Rane Sixty One Mixer  

Battle DJS Are You Ready?
DMC USA has at least 9 more cities to confirm. Plans are looking good for our return to San Francisco, Los Angeles and Seattle but we have a few new cities we hope to visit this year as well!  Don't wait for cities and dates to be announced to start practicing. Put your routines together today! 3 categories + the online battle! You can never have enough routines!
DMC's classic showcase style battle
2 min. elimination routine + a 6 min. finals set
DMC Battle for US Supremacy
(head to head)  2 min. elimination routine to make it to the top 8. and at least six 90 sec. sets – vinyl only – ready.
DMC USA Team Competition 
 Two to four DJ max performing a 6 minute routine
DMC Online DJ Championships
Post a 2 minute video of your set. Enter every round! Anyone from anywhere in the World can enter! 
dmcdjonline.com
Please join DMC USA on 

 to receive instant invites to all of the DMC US battles as they are confirmed.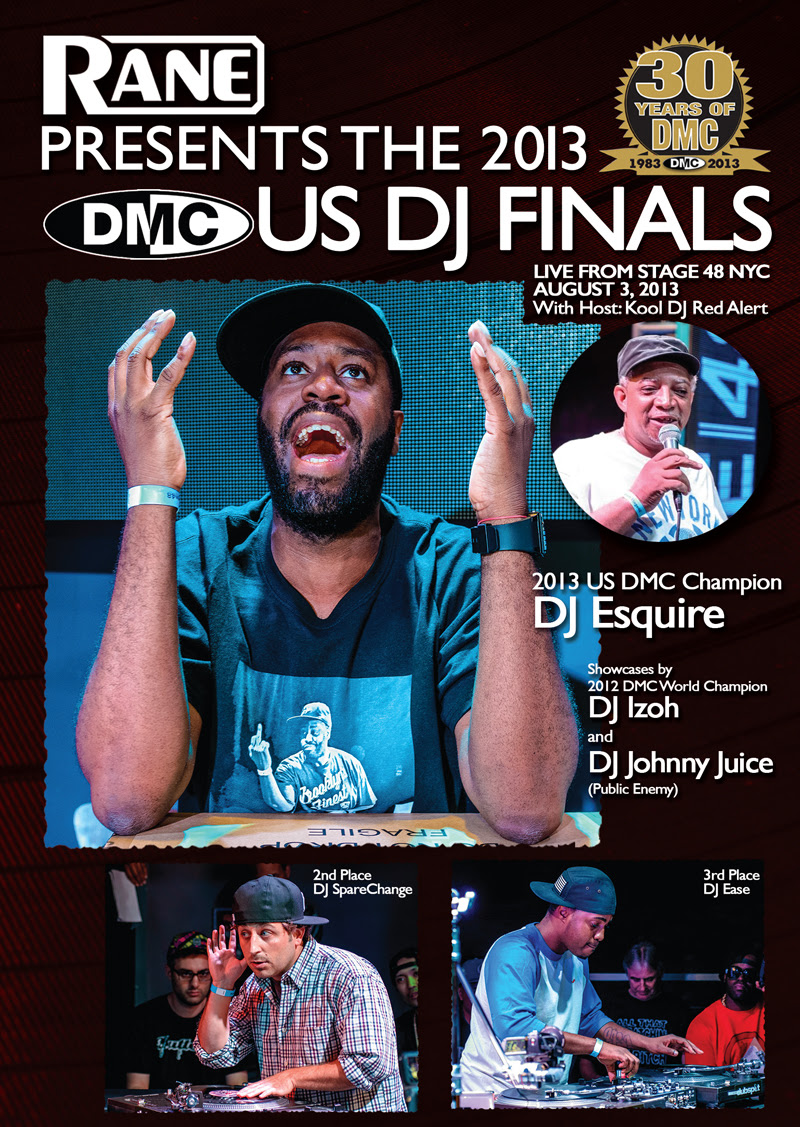 The 2013 DMC US Finals dvd should be available this week too! At the battle on Feb. 1st and on our 
ebay
 store!
PRE ORDER EXTRATERRESTRIA!
Support DJ Qbert's New Album!
Pre-Order now – too much cool stuff to list for all levels of support!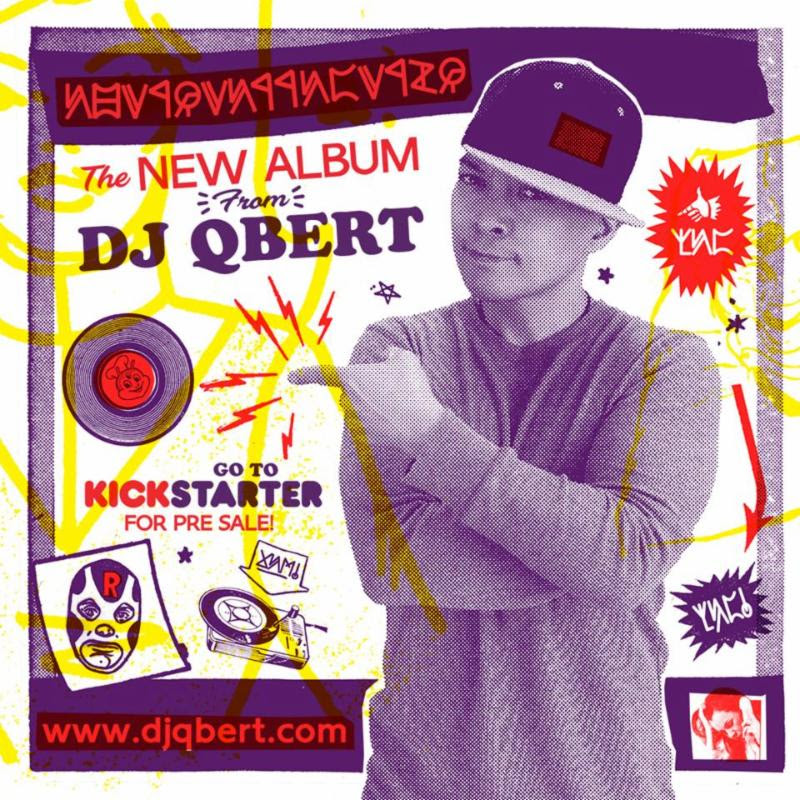 Rane is once again our Presenting Sponsor for the 2014 DMC USA DJ Battle Season!