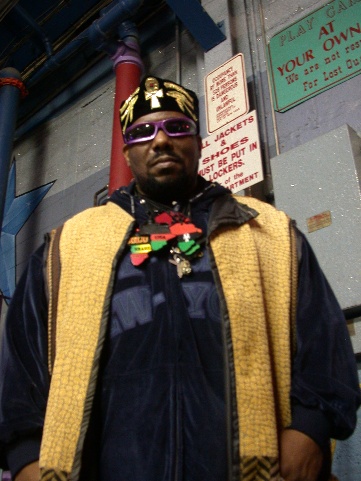 A petition has been started over at Change.org to attempt to get a street in the Bronx named after Hip Hop pioneer Afrika Bambaataa. The petition letter reads:
"He is the father of a worldwide culture. He is the creator of an international organization. He has worked tirelessly for the community. He continues to work tirelessly to educate the misinformed."
http://www.change.org/petitions/hip-hoppers-activists-and-conscious-people-worldwide-petition-to-have-street-named-after-afrika-bambaataa-in-bronx-ny
Hip Hop is one of the most definitive cultural movements in the past 30 years. We in Hip Hop need to recognize that and the power that goes along with it. We need to cultivate the unifying force inherent in likeminded cultural participation and move humanity forward.
The current goal as of this writing is 1500 signatures. We can definitely do more than that.
Petition Signed.
Thanks to Christie at The Tools of War for the heads up.