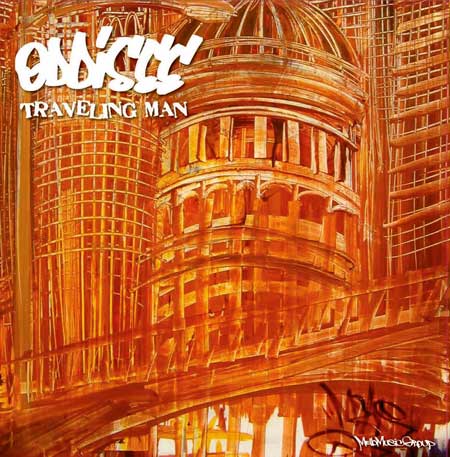 DOWNLOAD: Oddisee – Kansas Bay (South Central Remix) Feat. Stik Figa
The multi-talented emcee and producer Oddisee is back to the boom-bap with his "Kansas Bay (South Central Remix)". After finding success with the celebrated Diamond District crew, Oddisee has stepped back out on his own with a new 24-track instrumental album, Traveling Man. Inspired and informed by his journeys to Australia, Europe, Asia, Africa, and South America, Oddisee has captured the sounds of hip-hop the world over on Traveling Man, out now digitally and available as a limited edition vinyl pressing on February 23rd. The sonic voyage continues with the "Kansas Bay (South Central Remix)" featuring Kansas City native, Stik Figa. The Midwest meets the West Coast in this re-imagining, which finds Stik Figa riding the wave of a beat steeped in G-funk and dripping with bass best suited for a low rider. As Oddisee explains, "Bay Area hip-hop has been popular in Kansas for years, and Stik Figa uses a Too $hort-esque flow to tell the comedic story of an out-of-towner's unfortunate luck on 'Kansas Bay'." Prepare yourself for your sonic travels, and let Oddisee guide you on this aural adventure from the heartland to the left coast and back again.
Oddisee's Traveling Man is available digitally via Mello Music Group.