Ol' Dirty Bastard's Manager Teams With Childhood Friend, Signs Bizzy Bone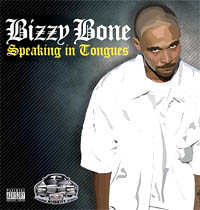 Jared Weisfeld, the
manager of the late rapper Ol' Dirty Bastard, has
teamed together with childhood friend, Greg Miller, to
form 845 Entertainment. The first line of business for
the newly formed venture will be the solo release of
Bizzy Bone, best known from the multi-platinum
selling group, Bone, Thugs, 'n Harmony.

A veteran of the industry, Weisfeld has experience in
both TV and music, developing and producing the hit
show "Everybody Loves Dirty" for MTV and has
executive produced shows for Spike TV, as well.
After the tragic death of Ol' Dirty Bastard last year,
which found the music industry longing for the unique
and off-the-cuff stylings of the Wu Tang Clan
member, Weisfeld partnered with ODB's mother,
Cherry Jones, to form JC Records. The company, in
conjunction with 845, will release a DVD
called "Blackass" and has other projects in the works
including a release by Brooklyn Zoo.
Greg Miller comes from a financial background and will
serve as co-CEO of the company with Weisfeld. His
analytical experience, along with Weisfeld's history,
prove to be a dynamic duo. The pair have also
enlisted the help of The CRM Group Inc. as their
marketing consultants who will be working jointly with
845 on the current Slum Village release and other
projects.
The first release from 845 is the long
anticipated "Speaking in Tounges" album from Bizzy
Bone of Bone, Thugs, 'n
Harmony, slated to drop on September 27, 2005. As
part of the best-selling group, Bizzy Bone won
numerous Grammy, MTV and Soul Train Awards and
sold over 15 million albums with hits like "Crossroads"
and "First of the Month." He also boasts participation
in the second biggest selling rap album ever – E. 1999
Eternal. Both 845 and Bizzy Bone are excited and
optimistic about their partnership and anticipate
great things from this release and beyond.