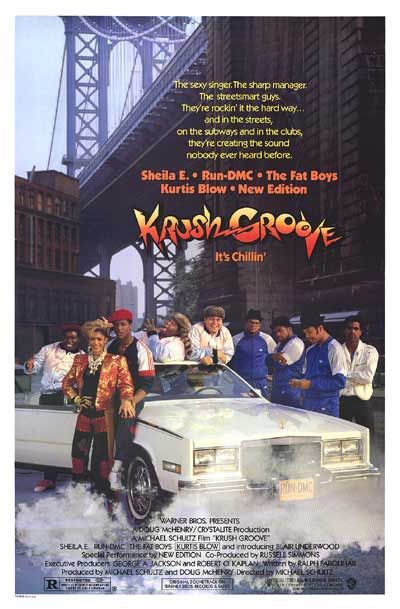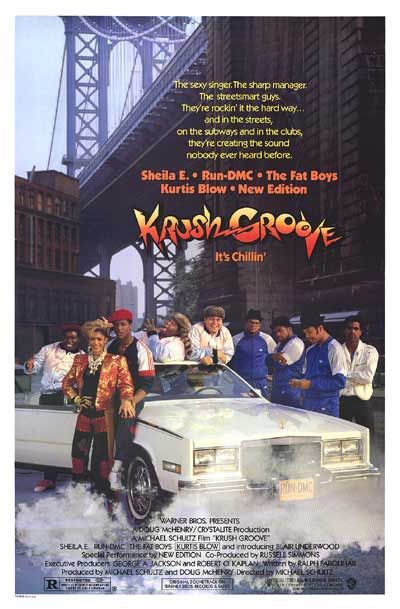 Friday, March 1, 2013 • 7:00pm
Film/Discussion Series with Nelson George
Krush Groove (1985)
Following a string of successful 1970s comedies, including Greased Lightning and Which Way is Up? (both starring Richard Pryor) and Car Wash, director Michael Schultz (Woman, Thou Art Loosed) mined the mid-1980s mass emergence of hip hop culture with this narrative feature inspired by the early days of Def Jam Recordings. Krush Groove features the film debut of Blair Underwood as up-and-coming entrepreneur Russell Walker (a character based on Russell Simmons) as well as performances by Sheila E., Run-D.M.C., Fat Boys, Kurtis Blow, New Edition, Beastie Boys, and more.
Special guest panel includes:
Bill Adler
Bill Stephney
All seats: $25
Fresh Dressed Like a Million Bucks: 80's Hip-Hop Contest!
Pull out your Gucci, throw on your gold ropes, Kangols and Cazals! We're giving an exclusive VIP ticket upgrade to the patron that comes best dressed in their 80's Hip Hop gear! Win a chance to meet esteemed journalist Nelson George, former Def Jam director of publicity Bill Adler and former Def Jam marketing executive Bill Stephney. So brush off your shelltop Adidas for this night of history!