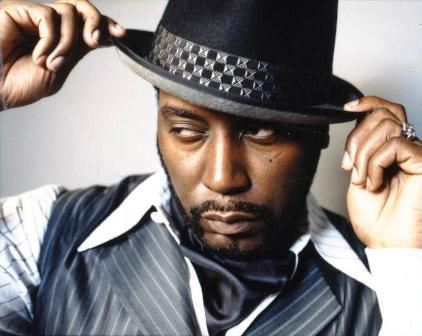 Thursday, August 2, 2012 • 5:00pm
A Night of Hip Hop with Big Daddy Kane
also featuring F. Stokes and DJ Tony Touch
Feel the beat when Big Daddy Kane and F. Stokes take control of Theater Square with the sounds hip hop. Plus, DJ Tony Touch keeps the party spinning.
Performances begin at 5:00pm and end at 10:00pm.
FREE Outdoor Music Concert
At
NJPAC's Theater Square, One Center Street, Newark, NJ 07102
FREE music performances in NJPAC's Theater Square! This week's concert puts the spotlight on hip hop with Grammy Award-winning American rapper Big Daddy Kane, one of the most influential MCs in contemporary urban music. Also performing this week is internationally known rapper and wordsmith F. Stokes.
Following the live performances, stay to dance to the sounds of DJ Tony Touch, who spins a full spectrum of 1990s hip hop, from New Jack Swing and West Coast styles to the biggest hits from the Puffy Era.
Please note the start time for eact act: F. Stokes at 5:30pm, Big Daddy Kane at 6:30pm, DJ Tony Touch at 8:00pm.