Necro Unleashes First Track From Forthcoming Album DIE!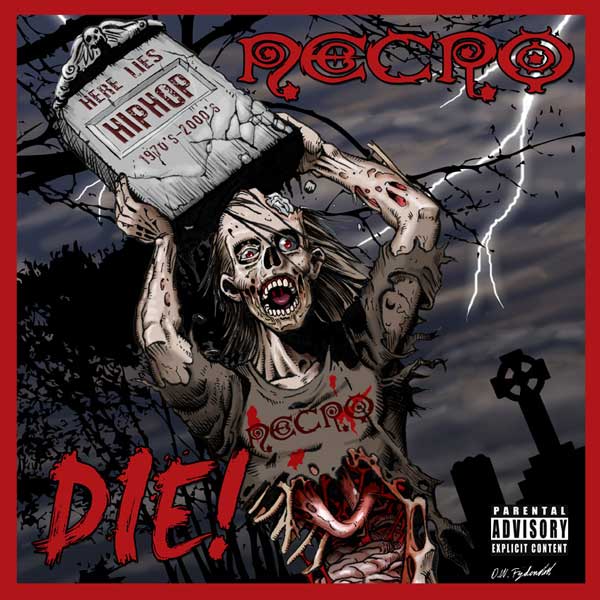 DOWNLOAD: Necro – asBESTos
Those familiar with Necro, the Brooklyn bred rapper/producer/label-owner know that he single handedly re-defined the term "hardcore" while gaining an enormous cult following behind his flourishing indie rap empire. "asBESTos," the first leak from his forthcoming sixth album, DIE!, finds Necro taking listeners on another ride through the darkest side of hip-hop's rugged terrain where drum hits and calculated flows brutally assault the ears to mind-numbingly pleasant results. Connoisseurs can't help but listen to Necro and reminisce about the days when an emcee's worth was only as good as his words. Necro describes the track as "a go for the throat, brutal and epic" record. This is no understatement, as the Brooklyn anti-hero manages to morph flows effortlessly, bobbing and weaving through piano stabs and the threat of soaring strings. This is not hip-hop for the faint of heart.
Coming off of his 2009 production credits on the critically acclaimed Only Built For Cuban Linx II album from Wu-Tang swordsman Raekwon, quite a few folks have wondered what Necro had hidden up his sleeve. Now we know: A scorcher that reasonably predicts yet another outstanding forthcoming album, in DIE!, for Necro.
Necro's latest album, DIE!, will be released May 18th through Necro's own Psycho+Logical-Records / RBC / Fontana.