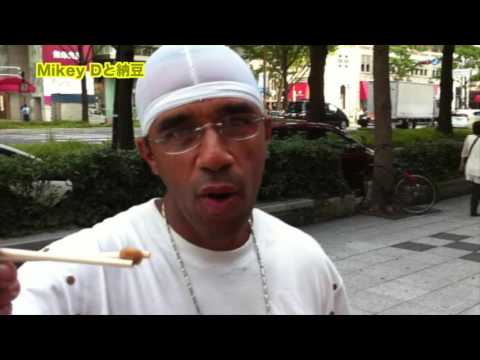 Mikey D of LA Posse and Main Source has been making his rounds recently in prep for his upcoming album Day of D'struction. While we wait for that, Timid has released a new video from the time the two were on tour in Japan and he had Mikey D taste natto for the first time; along with some other the local delicacies.
We posted the previous "Mikey D tries" taste tests of umeboshi (pickled plum) and wakame (seaweed) before.
Looking at that, would you try it?