Genre-Bending Hip-Hop Duo Continue Streak Of Top Notch Remixes Wih Latest Track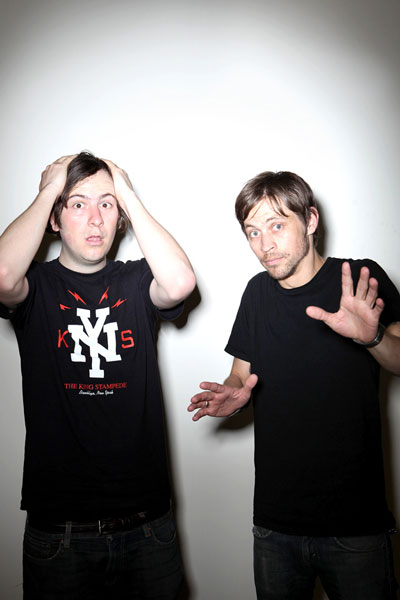 DOWNLOAD: Metermaids – A Star Is Born Metric Remix
Metermaids' Swell and Sentence, along with DJ Rob Swift are on a remix roll with their free mixtape HELLO. The latest indie hit to get the hip-hop-electrofying treatment is Metric's "Help I'm Alive". Metermaids' remix, titled "A Star Is Born", opens with a sample of Metric's lyrics, "I would tremble," creating a haunting tone contrasted over the danceable underlying beat.
While Metermaids aren't the first group to blend hip-hop and dance music, most hybrids of the sort place more emphasis on beats than lyrical substance. With this latest remix, they eschew the trend; instead, they rap with purpose. "A Star Is Born" captures a universal story that "might be going on in any given strip club at an given time". Sentence says, "To be literal, this song is set in a strip club and the hook is eluding to the fact that a person of that profession was born to be there." As the song progresses the lyrics get darker. Opening the song are the lyrics, "You were born for the spotlight, probably since you were a kid/ Such a pretty little face, the way you shake those hips." By the end of the song, the mood becomes gritty, "I know they'd eat you alive, cause they think they can take you at face value/ They think the parking lot's just as pretty."
"A Star Is Born," along with the rest of the Hello mixtape is available for free on the Metermaid's website.