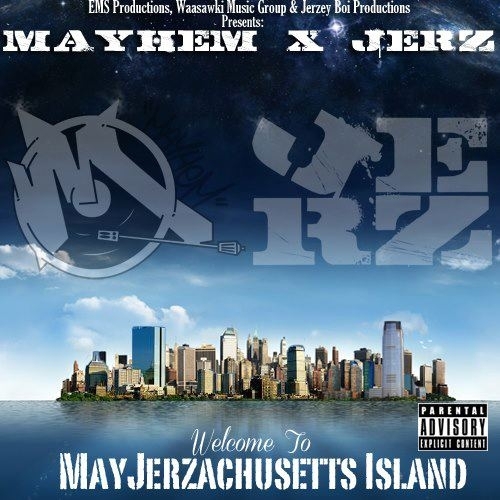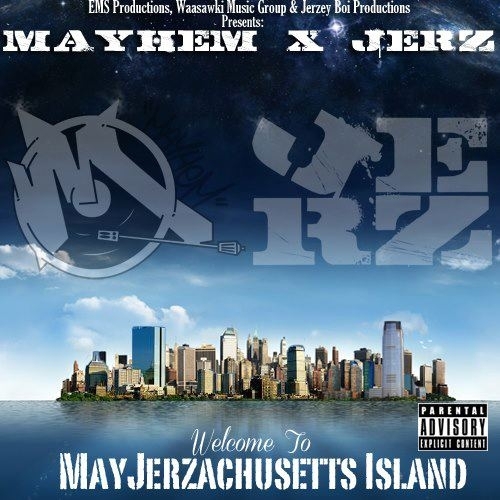 DOWNLOAD: Mayhem & Jerz – MayJerzachusetts Island
The EMS crew's Mayhem & Jerz put together a free album for your banging pleasure. I almost passed on posting this because it said it was a mixtape. I'm not a fan of us giving away our heart to get a crumb in sales in return. It makes the art less special and turns skills into throwaway talent to the masses who already think they deserve every bit of you and can't come up off of 99 cents to get that track they are going to play a 100 times over. I digress though. EMS has dropped a lot of good material in our inbox so I took a listen.
This is a real album pure and simple. Take your props fellas you earned it with this one.
Get that!
PR:
Boston Bred MC & current Providence, R.I. resident, Mayhem (of EMS) teams up with Jersey producer Jerz to bring you this exciting collaboration of lyrical gymnastics & vivid picture painting, all over the smooth soulful production that will resonate with Real Hip-Hop Fans all over the world. The album features appearances by Chaundon, Dominique Larue, Tribeca, Quite Nyce, along with Mayhem's own EMS crew including M-Dot, Revalation, Desco & Benefit plus much more!!!