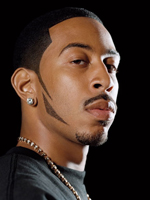 Ludacris took a page out of Oprah's playbook and partnered with an Atlanta car dealership over the weekend to hold a contest to give away cars to those struggling during these tough times. The rapper was moved to action after reading essays of people struggling to get by. In all Luda gave out 20 vehicles and 30 days of free gas for each.
"People are getting laid off, and now are looking for jobs," Ludacris said. "To be efficient, you need some transportation of your own to get there. That's why I wanted to give back to those who need it."
Who says Hip Hop has no heart?
Source: Rapper Ludacris gives away cars to contest winners