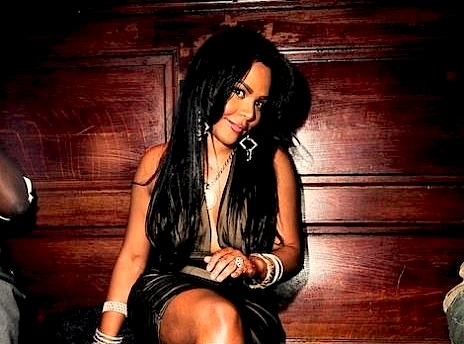 Kimberly Jones better known as Lil' Kim began serving her year long sentence today to satisfy her perjury and conspiracy conviction for providing false information in an investigation of a 2001 shootout outside Hot 97 in NYC. Lil' Kim's spirits were reported to be high during her goodbyes to family and fans even though it seems she may have been jacked by the legal system as indicated by a statement that she released saying she had "unfortunately " been assigned to the federal detention center just outside Philadelphia instead of to a prison camp "as discussed " and also remarked " "I am not certain that this constitutes fair and equal treatment. "

Apparently, and not surprisingly, calls to the federal Bureau of Prisons and the U.S. Marshals Service in order to get answers about the changes were not returned before Kim's incarceration.
Her lawyer, L. Londell McMillan, said "Why should a female hip-hop artist have to spend time in an urban concrete jungle while other female prisoners are assigned to rural, suburban-type prison camps? " McMillian mentioned that Kim could be in danger due to her celebrity status and said he would attempt to get her reassigned.
Lil' Kim's situation stems from a shooting between Kim's crew and that of Capone-N-Noreaga. Kim's people stepped to the others about a Foxy Brown diss on the CNN song "Bang, Bang". One person was hurt during the shooting.
During the trial, Kim lied to the grand jury about not seeing her associates, manager, Damion Butler, and Suif Jackson at the station during the shooting incident but survaillence video footage shows Kim and the men together at that time. Both Butler and Jackson have pleaded guilty to gun charges.
Edmonds Entertainment, headed by Tracey Edmonds, had been following Lil' Kim around with cameras in an effort to use the footage to pitch a reality show to give an inside look at Kim's life in the days leading up to the beginning of her sentence.
Lil' Kim's fourth album, "The Naked Truth, " is scheduled to drop next week.
Photo by Louis Lanzano / AP