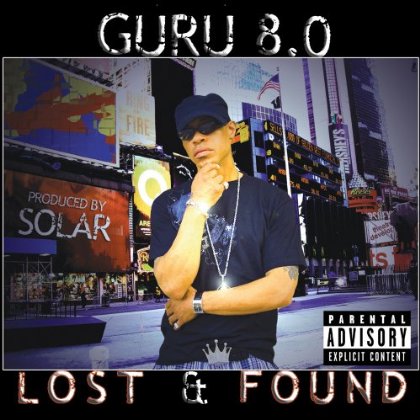 DOWNLOAD: Guru – Best Of My Years | Read Between Tha Linez | Those Dayz R Gone
Legendary emcee Guru (GangStarr, Jazzmatazz) and hit producer Solar, the teaming that has already produced three hit albums ("Version 7.0: The Street Scriptures", "Jazzmatazz Vol. 4" and "The Timebomb/Back To The Future"), have released one of the realest Hip-Hop albums in 2009 with the critically acclaimed "Guru 8.0 Lost & Found".
The album is Hip-Hop in its purest form and it received rave reviews around the world. Spearheaded by the hit single "Lost and Found", the project is a "5 Star" album and a must have for every true Hip-Hop heads.
"Guru 8.0 Lost & Found" is the upgrade Hip-Hop fans have been waiting for a long time. The today's Hip-Hop game is missing lyrical and storytelling content and is over-saturated with artists talking about nonsense like "Jerk", "Swag Surfing", and senseless dance moves instead of focusing on the true art of emceeing.