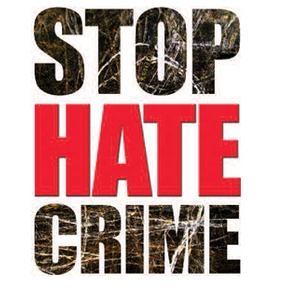 PR:
Block Starz Music, recording artist Lega-C, who is known for her YouTube clips "White Girl Raps Fast" and "Hate On Me", has released a new song called "Get Along" to protest the racially-charged violence that left three black people dead and two injured in her hometown of Tulsa, Oklahoma on April 6, 2012.


Jake England, 19, who is a Cherokee Indian, and Alvin Watts, 33, who is white, are each being held at the Tulsa Jail on three counts of first-degree murder and two counts of shooting with intent to kill. England and Watts were arrested about 48 hours after police began discovering multiple gunshot victims in the historically-black North Side of Tulsa.
"Get Along", produced by The Deeksta, is a collaboration between Lega-C (born Danielle McLean) and local African-American rapper and youth activist Playya 1000 (born Fred Frierson), who, in addition to coaching inner-city youth basketball, goes into area schools and uses Hip-Hip to motivate at-risk students.
"My hope is that the rest of the country doesn't think that what happened is normal or to be expected in Oklahoma," says Frierson of the shootings, which have attracted media from across the country, including correspondents for the New York Times, CBS, NBC's "Today" show and CNN.
Playya 1000 and Lega-C, who will release her Block Starz Music debut album, "Off My Medication", this Fall, are planning to shoot an official music video to "Get Along" in coming weeks.