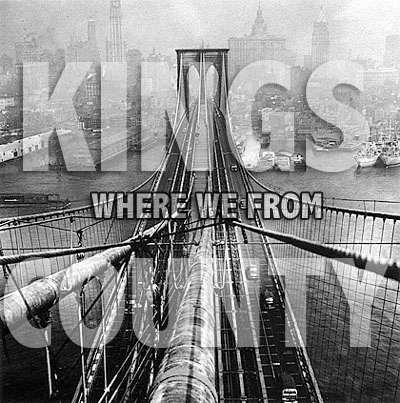 DOWNLOAD: Kings County – Old School Funk
Brooklyn femcee Deena Jonez is proud to announce her upcoming release "Kings County – Where We From", which is a joint project with her creative partner Milk Plus under the name Kings County. The mixtape will be released via MIMS Music Group on October 6, 2010.
With "Where We From", Deena Jonez gives the listeners a piece of herself and more insight as to who she is as a person and artist. "Kings County means Brooklyn, NYC — it represents where I'm from and where I'm at. This is where I  was born and had all of my life changing experiences. I want to give people the experience of where I'm from and introduce people to Kings County," explains Jonez.
Milk Plus and Jonez hand-picked their favorite music from all around the world and embraces the tracks to show how extremely versatile and creative-minded they are. The lead track "Old School Funk" is now available for download and you may also enjoy watching the music video to the bonus song "Wooo Riddim".