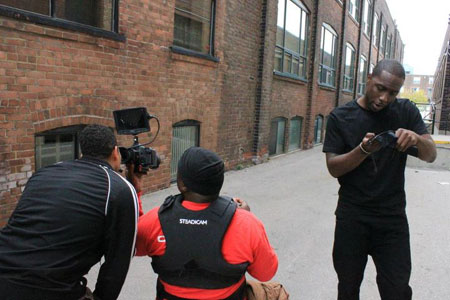 DOWNLOAD: JD Era Featuring LOKZ – Change
PR:
The Real Frequency has been putting on for the local Toronto, Canada, scene for a minute now. We've already seen some of what's to offer with previous singles from their new album, The New North, and the quality keeps coming with another single, "Change," this one courtesy JD Era, also recently anointed as the newest artist signed to Raekwon's Ice H20 label. In the coming weeks, The Real Frequency and JD Era will also release a video for the single.


The track, which also features LOKZ, is easily one of the smoother songs on the compilation album, a fact that, according to JD Era, compliments and plays up the power of the song's the message. "'Change" was inspired by the title of The Real Frequency's project The New North," explains Era, adding that he feels the "album symbolizes a changing of the guard, a passing of the torch to those next up from Toronto." JD's laidback flow is framed by bouncing percussion, clean guitar, and fluid piano licks courtesy of producer Soundsmith and complimented by LOKZ's effortlessly soulful vocals.
As with recent singles from The New North, this latest track is accompanied by a behind-the-scenes video, with JD Era discussing the significance of The Real Frequency and The New North album, shining a little light on his own track, and breaking down where he thinks Toronto hip-hop is headed in 2011 and beyond.