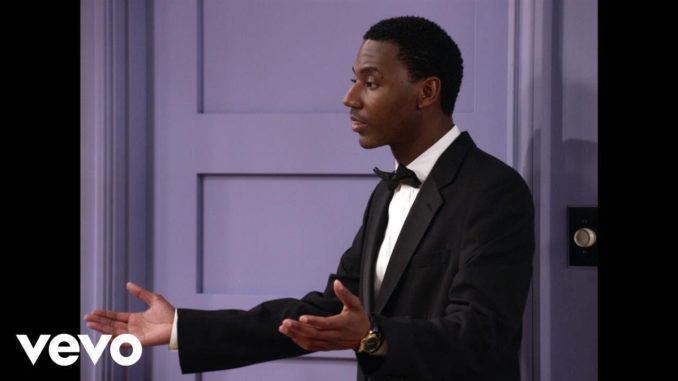 Jay Z's 4:44 had a clear theme and the video releases for the album are following suit. Hov isn't just making music videos for the songs on the album he's making statements. As a matter of fact, the videos for the songs "Bam" and now "Moonlight" are mostly void of the tracks they are videos for.
"Moonlight" remakes a scene from an episode of the mega popular sitcom "Friends" from the 90's with black actors and uses Whodini's "Friends" as the introductory theme song. After a moment of realization the scene shifts to a scene from the film Moonlight then ends with the  sound clip of La La Land incorrectly being announced as best picture instead of Moonlight at the Oscars. The moment is highlighted by Jay rapping, "We stuck in La La Land/Even when we win, we gon' lose."
Jigga is making a statement here about the treatment of African American's in society and the entertainment industry with both the line and the recreation of Friends; which was a much more heavily marketed and successful copy of the sitcom Living Single that starred an all black cast. Queen Latifah, one of the stars of Living Single, confirmed what many had already believed in an interview on the Late Late Show with James Corden.
The Alan Yang directed video stars The Carmichael Show's Jerrod Carmichael as Ross, Insecure's Issa Rae as Rachel, Get Out's Lil Rel Howery as Joey, Atlanta's Lakeith Stanfield as Chandler, Creed's Tessa Thompson as Monica, and Girls Trip's Tiffany Haddish as Phoebe. Jay Z doesn't physical appear in the video but his voice does as Monica's love interest Richard via answering machine voice message.