TurntableU.com

– LEARN TO DJ –

Register Now & Get 3 Lessons Free

Turntable U is "The World's Premier Online DJ School." Our curriculum is structured to sharpen your talents, emphasize fundamentals, and define your strengths and weaknesses in order for you to become a successful DJ. Beginning DJ's will be able to grasp the basics of mixing, blending and scratching within a few lessons. Intermediate and Advanced DJ's will be able to brush up and fine-tune their skills and stay up to date on today's cutting edge techniques and scratches. Whether you want to learn the basics, expand your scratch techniques, or learn how to be a radio DJ, Turntable U makes learning easy, accessible, fun and affordable.

Turntable U is the first on-line DJ school to provide DJ's around the world with access to dozens of world-famous DJs through high quality DJ tutorials. All lessons are presented through state of the art digital video production. We bring you unequaled access to turntable fundamentals that are essential to being a well-rounded DJ. In addition, Turntable U will help you to refine your own DJ style'Äîwhich is the secret to success. Turntable U's world renowned faculty of DJ instructors takes the guesswork out of learning. All you have to do is PRACTICE! Learn to how to rock the party from DJ legends you know and respect. No matter what type of musical genre you prefer'Äîor your skill level'Äîwith Turntable U you will be able to rock the party.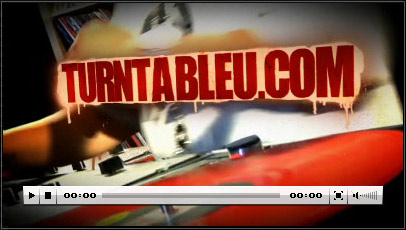 Get 3 lessons free
with registration
The #1 Online Educational Resource for
DJ's, Producers, & Music Lovers!
Testimonials

"Mixers are today's rock stars, and if you have an interest in becoming one, TurntableU looks like a heckuva good place to start!"
– Jimmy Steal, Emmis VP of Programming, Power 106

"TurntableU is Ivy League for DJs. A stellar group of professors break down the basic elements of the craft as well as showcase how an intermediate DJ can take it to the next level. Home technology can only take you so far, you need lessons from pros to understand the art of DJing." – John Campanario, Vice President/ Director of Urban Programs, Superadio
""As a rapper who picked up his first microphone in 1978, I've been involved with DJs for over 30 years. In this current era where most guys couldn't mix a drink without a bartender, Turntable U is the real deal. The curriculum at Turntable U ranges from the most basic lessons for beginner DJs to Advanced techniques from my former DJ the O.G. Tony G. The site is very informative and the instructors are legit DJs who have worked in the highest levels of radio, mobile, nightclub and production. If you're serious about DJing, check out Turntable U."
– Young MC

"Turntable U offers a new approach to learning how to spin or for vets to hone in the skills. I can see every performance DJ benefiting from the experience and taking their game up to the next level" – Dave Rice, CEO – ProSound & Stage Lighting (PSSL.com)

"This is a terrific site… impeccable production with incredibly detailed yet easy to understand lessons by some of the industry's top club, radio and street DJ talent… the lessons are sequenced in a manner that will meet any DJ/music programmer at any level… In my opinion this is the best DJ tutorial on the market!" – EMG DJ Jimmy Jamz, Sr. Mixshow Programmer/DJ, WJHM-FM-102 JAMZ Orlando Florida

"This is the only place to brush up your skills on the tables. You cant get any better than this, with pioneers like Tony G and Mr. Choc giving step by step tutorials there is no reason why you shouldn't be up to par with the top dj's in the world. TurntableU.com is the real djs dream." – Alex G, VIOLATOR ALL STAR DJ'S, Sirius Satellite Radio



"Finally A Place To Go Learn And Prefect Your DJ Skillz With Creditable And Legendary DJ's, Not Only Will You Learn DJ Skills You Will Learn History Of DJing!" – DJ Chonz, Denver Nuggets, KS 107.5 Denver
"DJ Debonair provides realtime instruction on the moves he uses to keep the party rockin'…he explains things in the classroom that he wouldn't have the opportunity to explain in a live party setting!" – Cowboy Troy a.k.a. Nash Villain

"Turntable U is revolutionizing the way new and upcoming dj's can learn to rock with the best of them." – Cros1, Armory in San Diego, Freestyle Sessions "The largest B-Boy events on the planet"

"TurntableU.com, great idea! love it! It will be successful around the world." – Neal Pogue, Grammy Award Winning Engineer: Outkast, Busta Rhymes, Common, Gym Class Heroes & many others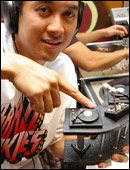 "I like their school because it lets me learn at my own pace. They allow me to rewind and repeat theory I am interested in. Also, when there are techniques that need to be replayed, I can slowly analyze the vinyl, hand and cross-fader movements. The university's advanced classes in club dj'ing, radio programming, and scratching have been the building blocks for my online mix show. When listeners as me how they can learn to spin, I always refer them to TurntableU.com" – Dj Redline, cerritosallstars.com

"Great site. It's informative, very easy to use and the teachers are all highly respected DJs. I'd recommend it for anybody who's just starting out or for somebody who's just looking to tighten up certain skills." – Brian Gaffey, UNbassadors Entertainment Group / RPM Promo – Mixshow Power Summit Alumni