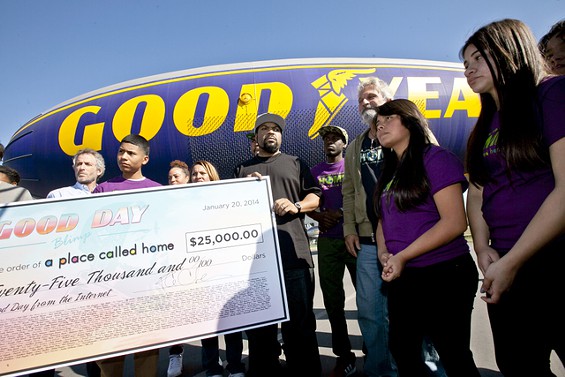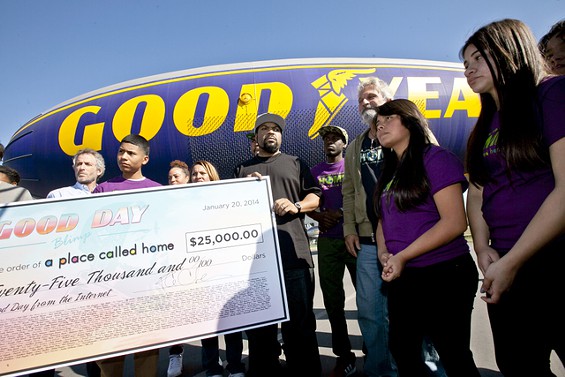 January 20th, 2014 was a Good Day.
A fundraiser called Good Day Blimp was held with the goal of raising $25,000 for charity. The idea was if they could raise the money, they could guilt Goodyear into flying their famous blimp over Los Angeles with the words "Ice Cube's a pimp" in lights as mentioned in Cube's famous song It Was A Good Day. The requirement was that the blimp's flight had to be on January 20th because that was the day the Internet found Cube's good day to be according what was said in the lyrics.
Even saw the lights of the Goodyear Blimp
And it read "Ice Cube's a Pimp"
The fundraiser was a success. The funding goal was reached. The publicity surrounding the campaign reached Goodyear which then offered to fly the blimp but with the words "It was a good day" instead of what was said in the song, as well as give kids a ride. Close enough. Although Cube had no affiliation with the fundraiser and only found out about it after it was underway he attended the event. The money went to the charity A Place Called Home that works with at-risk youth.