AG, Sadat X & DJ Jab Release First Single As Group, Album Dropping In 2010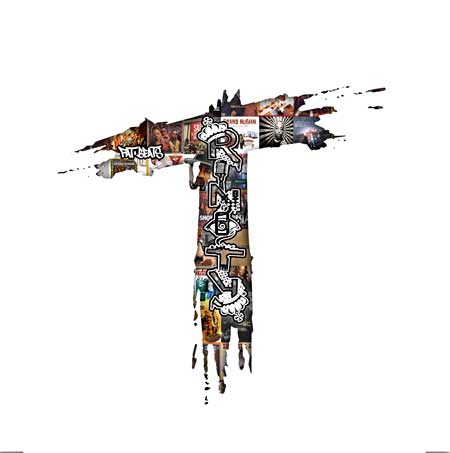 DOWNLOAD: Trinity – Roc Raida Tribute
For those wondering where hip-hop's next super group is, Trinity has come to quell all inquiries. The triumvirate consists of AG, Sadat X, and DJ Jab and delivering raw, uncut hip-hop is priority number one on their list. After making their first performance appearance as a group at the recent Audible Treats CMJ '09 Showcase, Trinity is gearing up for an album release in 2010 via Fat Beats Records. In the meantime, the trio has come together to release their first single ever as a group, and with that single they chose to pay homage to the late, great DJ Roc Raida with "Roc Raida Tribute."

The song is compromised of two different break beats, bringing forth classic hip-hop nostalgia fitting for one of the game's most respected DJ's ever. AG and Sadat X flow effortlessly over the golden age inspired beat and reminisce on Roc Raida and his unparalleled talents. Lines like, "And his name is Roc / International so his name won't stop, " and "They thought we had a bandstand and grand slam / Even Japan fans loved his hands" show the love that AG, Sadat X, and fans worldwide have for Roc Raida.
In a recent video all three members spoke about their personal relationship with Roc Raida and how the monumental DJ inspired them. AG had this to say about Roc's talent, "Roc Raida was our only DJ. And I say only because anytime we went on the road Roc was always our DJ. To see him eventually win the world championship, it's like damn I know him – my DJ is the best DJ in the world." Sadat spoke on how, besides all the accolades and respect, Roc was a humble man at the end of the day, "You wouldn't know he was so nice, he never blew his own horn… He never bragged about himself, just a very humble person, a family man… just a good dude."
Be on the lookout for more info on Trinity and their upcoming album being released in 2010 via Fat Beats Records.