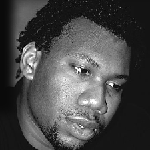 Hip Hop producer Domingo has worked with some of the best in the game. From artists like Big Daddy Kane, Masta Ace, and Rakim to others like Eminem, Fat Joe, Big Pun; to name a few. And of course KRS-1.
For awhile now there had been reports about Domingo falling out with The Teacher KRS-1. Up until yesterday Domingo had been closed lipped about the whole situation. Apparently, his silence was due to on going litigation with his former colleague. Yesterday on the QN5 message boards, Domingo posted up the background behind the rift between he and KRS.
Here's Domingo's side to the story:
HOPE YOUR UP TO READING ALL OF THIS……..

Back in 2000 when KRS had no deal anymore and Jive Records got rid of him, he was struggling. He somehow convinced Koch Records to sign him and they did, to the sum of 1.5 million dollars with KRS putting $700,000 in his pocket. All told to me by ALAN GRUNBLATT.

Now at that time I had my joint venture with Interscope records so I was doing OK…KRS called me and asked me to meet him up in Unique Recording Studios and I told him sure. So I showed up to have a "private" meeting with him. We sat in the control room, me him and his wife. He told me shit wasn't good for him right now and he needed me to help him production wise BUT he could not pay me because he had no budget.

Some of you who know me especially my team members. Know I am as loyal as a mufuka gets. I dont backstab, I dont cheat anyone out of anything they deserve. I learned by being jerked its not a good feeling…So I agree to work with Krs on the condition he returns the favors for me meaning if I needed him for anything he had to make it happen…There are numerous things he did not live up to but I overlooked them..thinking this is KRS he will not jerk me around even though through the years numerous people in his camp told me NOT TO GET TO CLOSE TO DUDE BE HE SUCKS YOU DRY AND MOVES ON…I am not one to follow anyones words when I didnt see it for myself I will give the benefit of the doubt at first….

So I work as EXECUTIVE PRODUCER on Sneak Attack..If you have it check the credits…ITS NOT THERE…I produced 3 songs and mixed the ENTIRE album with Krs for FREE bc "He had no budget"..meanwhile it didnt dawn on me I saw him pass a $15,000 check to Unique Studios..call me naive…So the album comes out and I see Krs occassionally afterwards and thats around the time I was working on "The Difference" album. I told Krs I needed him to do a song with Tonedeff at which he said "yeah I heard Tonedeff before he is dope, ok". It took 3 months to get him to do a bullshit verse at first in which I called him and told him he was buggin and I gave him a lecture on the phone about dudes like Nelly disrespecting him and he is quiet…

YES I AM THE ONE WHO TOLD HIM TO WRITE ABOUT OTHER RAPPERS BC I FELT NO ONE RESPECTED HIM ANYMORE.

So he went back and re recorded the song which is now known as "Clear em out"-a.k.a "The Nelly dis record"…NOW….I am living in Miami and I ran into someone who produced on Sneak Attack and they told me how KRS paying them $7,000 really helped them out…I am the stay quiet and listen type of person so I listened and was like hmmm $15,000 to Unique…$7,000 to unamed producer guy…OK, time to call the President of Koch, My assumed friend ALAN GRUNBLATT.

Alan like usual got on the phone with me quick bc we go back to 1995 Fat Joe relativity days…Immediately Alan tells me "Domingo I know why your calling"..I said really why..He said "I know whats going on with that cocksucker krs"<<>SO ALAN TELLS ME AND I QUOTE WORD FOR WORD "DOMINGO I WILL NEVER DO BUSINESS WITH THAT SCUMBAG KRS EVER AGAIN I HATE HIS ASS HE HAS CAUSED US SO MUCH TROUBLE FUCK HIM"..So I tell Alan I heard Krs paid a few people and he told me he had NO MONEY. ALAN SAID" DOMINGO YOUR NAME WAS IN THE BUDGET AND YOU HAD $40,000 IN THERE FOR PRODUCTION" I stood quiet and said well why did you give him my money? ALAN SAID" IT WAS AN ALL IN BUDGET AND HE SAID HE WAS GONNA PAY YOU"

SO now is when all the "watch that dude shit comes back to me" I wont lie I felt like shit but I stood my ground with Alan and told him well I have NO PAPERWORK with Koch so what are we gonna do..ALAN TELLS ME "DOMINGO DO WHAT YOU GOTTA DO BUT I HATE THAT SON OF A BITCH I CANT BELIEVE HE DID THAT TO YOU".

Well now I turned to that lollipop you see in the cartoons…BUT I am stronger then that…in the process I found out I did songs for SPIRITUAL MINDED I DID NOT KNOW ABOUT…this is almost like having someone steal your credit cards and you get the bill like WTF!!..SO I tried numerous times now to contact Krs regarding this bc hey if your gonna steal and lie at least when you get caught give me an excuse…BUT he started to ignore me and I was like OK Hip Hop is a small inside world I will bump into him.

I moved back to NY from Miami in 2004 and my first weekend back I called Immortal Technique and was kickin it with him and he said "Yo you should come to S.O.Bs tonight with me I am performing with KRS!!!…hahahaha I would not have missed that shit for the world…So I go and me and Immortal are sitting in Krs dressing room and he comes in and every fukin yes man he has is around him and I am sitting in a corner and when he saw my face he stopped and said "Hey DOMIINGO what are you doing here we have to talk" Yes we do Kris..he said "after the show" well as the show went on Immortal ripped it and Krs brought Wyclef onstage and they did the dee dee da di de shit and KRS WENT OUT THE BACK DOOR OF S.O.Bs………….

fter that I had enough and got a lawyer not just a lawyer but the same cat that owns the rights to IMPEACH THE PRESIDENT for all you producers out there yes he owns it and will sue anyone using it if u do not clear it…SO jump ahead bc I know this is boring and you want to know what happened….

DOMINGO SUES KRS/KOCH AND WINS NOT THE WHOLE $40,000 BUT CLOSE ENOUGH AND MY LAWYER JUST RECEIVED PAYMENT SO NOW I CAN OPEN MY MOUTH ….IN CLOSING I JUST WANT TO SAY I DONT HATE KRS-1. ITS SORT OF WACK HOMIE WENT OUT ON ME LIKE THAT AND ALAN GRUNBLATT TOLD ME ALL OF IT…I HATE THE FACT I WAS LOYAL AND GOT TOOK FOR MY KINDNESS…I KNOW THERE ARE KRS FOLLOWERS WHO WILL CALL ME A FUCKIN CRYBABY OR WHATEVER BUT HEY THE TRUTH IS THE TRUTH AND IF KRS HAPPENS TO SEE THIS…HOMIE THIS IS THE END OF IT…I WONT GO ANY FURTHER AS LONG AS YOU KEEP IT QUIET I WILL TOO…TO ALAN GRUNBLATT…REMEBER HOMIE TOLD ME …"I know whats going on with that cocksucker krs"….HAHAHAH FUNNY BC HE HATED HIM SO MUCH AND EXPRESSED IT TO ME THAT HE RE-SIGNED KRS TO KOCH LAST YEAR WHILE I WAS SUING THEM. HMM, I THOUGHT HE HATED HIM……….THE MUSIC INDUSTRY CORPORATE CLOWNS GOTTA LOVE THEIR CIRCUS……………..PEACE YALL…..
*posted with permission
Related Links:
DOMINGO vs KRS-1 – LET THE TRUTH BE TOLD…– Original forum thread
Domingo's Discography