God-Des & She Deliver Their Highly Addictive Second Single "Love Machine"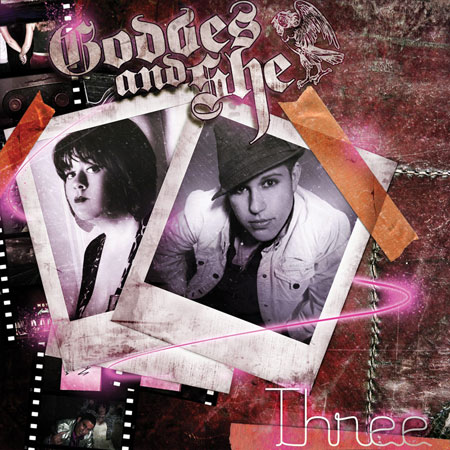 DOWNLOAD: God-Des & She – Love Machine
God-Des & She, the innovative duo hailing from the Midwest, are back with the second single from their new album Three. Entitled "Love Machine," the retro/80's groove of this highly addictive track demonstrates the duo's ability to continually surprise the listener by blurring the lines of classification of their music. God-Des explains, "I wanted to do a sexy, up-tempo hip-hop song that wasn't R&B… we were really happy with how "Love Machine" turned out because it sounds so different (from) anything else I've heard as far as hip-hop… and as soon as we started performing it for people we knew we were on to something."
With the combination of God-Des' smooth lyrical flow, the powerhouse vocals of She, and a unique style that is near impossible to define, this duo is well on their way to breaking into the mainstream.
God-Des & She's third album, Three, is available today. Produced entirely by Brian Hardgroove of Public Enemy fame, the album is being released by via G&S Records.
The Background:
A hip-hop/pop/soul duo bred in the Midwest, God-Des & She play to packed venues all over the world, from Lacrosse, Wisconsin, to Stockholm, Sweden. Ever since they appeared on Showtime's The L Word four years ago, performing their infamous single "Lick It," the pair haven't had a moment's rest, selling over 30,000 albums, and holding down the #1 song spot on MTV LOGO with their song "Love You Better." God-Des & She's new album, Three, is available nowvia G&S Records.