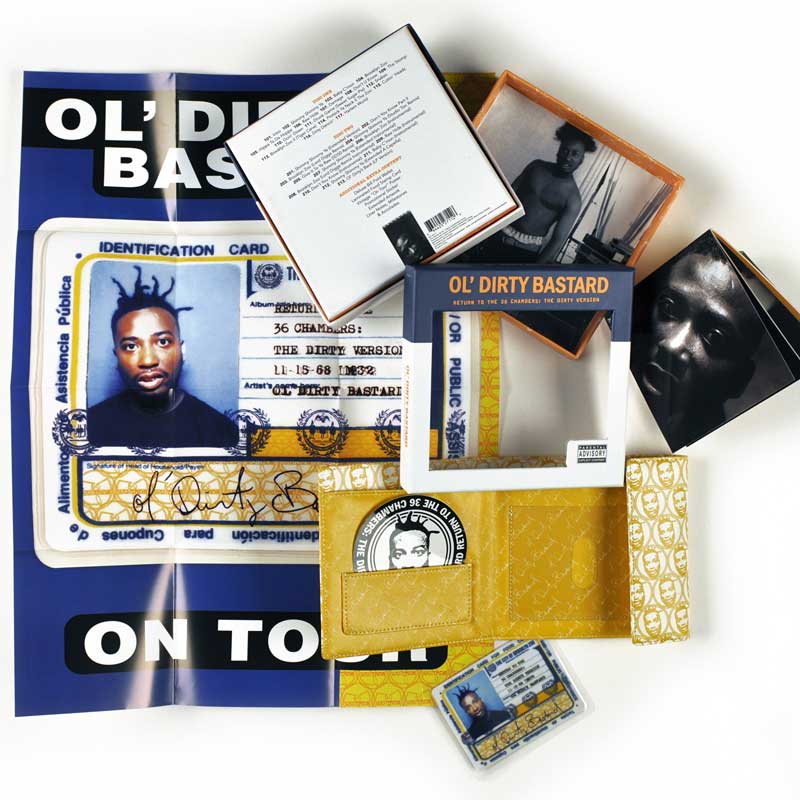 PR:
Just in time for the start of your holiday shopping sprees, upstart label Get On Down is excited to finally release their very own, special re-issue version of Return To The 36 Chambers: The Dirty Versions, the iconic debut from the late Wu-Tang Clan rapper Ol' Dirty Bastard.


The one-of-a-kind box deluxe box set, which retails for just under $25, comes equipped with remixes, a capellas, instrumentals, and other rarities. Joining those music essentials are a host of rare, limited edition, and value-added extras for fans, including a vintage "On Tour" poster, extended artwork, promotional sticker, detailed liner notes, and an exclusive billfold wallet, where you will be able to put your complimentary laminated Ol' Dirty Bastard food stamp card.

To celebrate the release, Get On Down has put together a special video for fans. The short clip helps break down the concept behind the album re-issue, while giving fans an opportunity to preview all of the special value-added items included, while also having the chance to check out some of the album's tracks as they stream in the background. The box set is available both in CD format and vinyl.