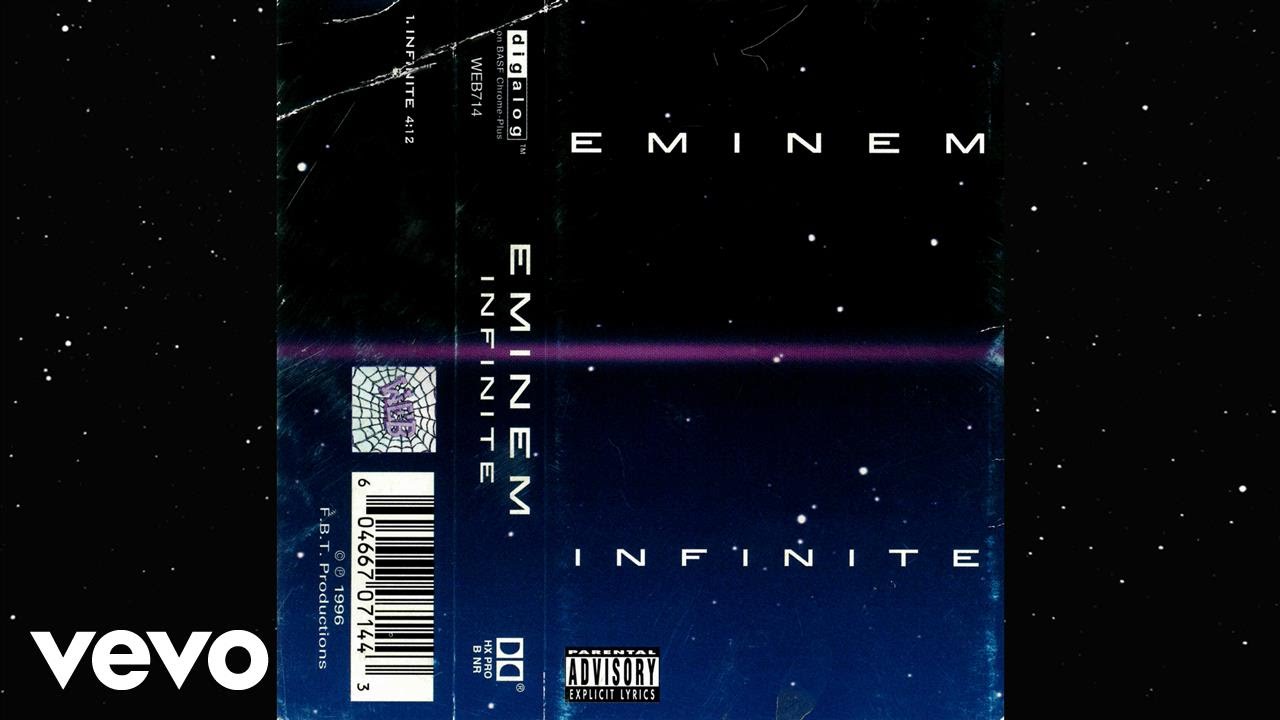 1996 was a good year for Hip Hop. After not posting anything since last year's "Phenomenal" the Eminemvevo channel pops up with this unexpected gem.
"Infinite" was many underground heads' first introduction to the lyrical beast that is Eminem.
I have to say even after all this time it still holds up. Lyrical ability is impressive no matter what era it comes from.
For the first time this remastered version of "Infinite" is being made available digitally. Along with the release of this classic Eminem track is a 10-minute documentary featuring never before seen footage of Eminem in his early days at open mics and in the studio.