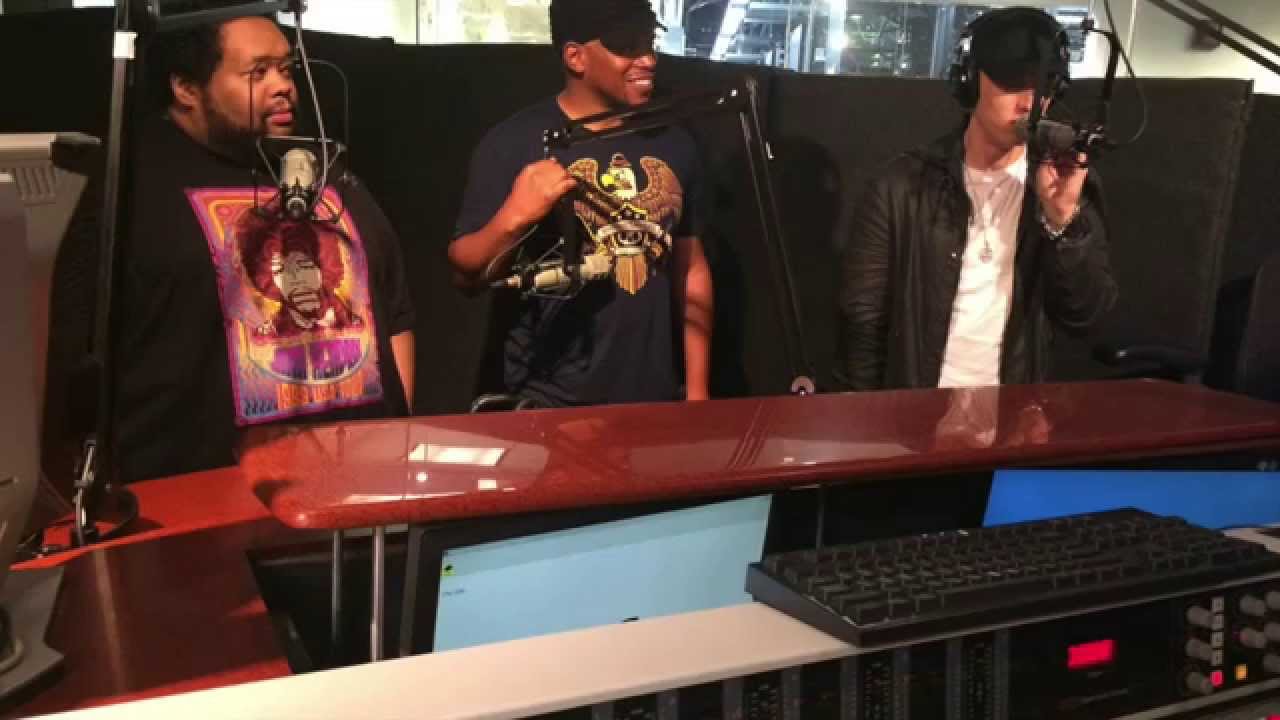 This is a combination of win and fail. Eminem stopping by Shade 45's Sway in the Morning show to spit a roughly 6 minute freestyle on the well-known radio show. That's win all the way around however out of all the video taped guest appearances that the show has online this is the one that you don't give us video for?? Wtf?
Em is as sharp as ever doing what Em does. And what Em does is deliver lyrically intricate rhymes that don't pull any punches.
The Cos got his share
"How many chocolatey jell-o pops can he possibly lace, walking atrocity
No wonder you scoff at me, it's still obvious I'm as off-putting (pudding) as Bill Cosby is,
Treat women like property"
This is why you leave Eminem alone.