E-40 lends a verse to up-and-coming Bay Area duo, The Cataracs, on single "Club Love"!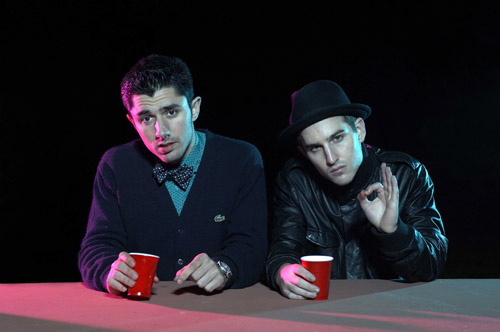 DOWNLOAD: The Cataracs Ft. E-40 – Club Love (The Yay Mix)
We could describe the sound of The Cataracs using the familiar terms: "cutting edge" "universal," "beyond category." And we wouldn't be lying. But save those clichés for a group who needs them. The Cataracs' music and buzz speaks for itself. The Cataracs are David Singer-Vine, 20 aka "Campa," and Niles Hollowell-Dhar, 19, "Cyrano". Both members share vocalist duties with Cyrano acting as the sole producer. The pair has developed an electro pop sound that combines the dance floor sensibilities of electronic music with pop melodies, a risqué edge, and east bay swagger.