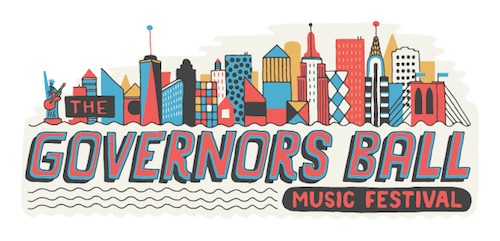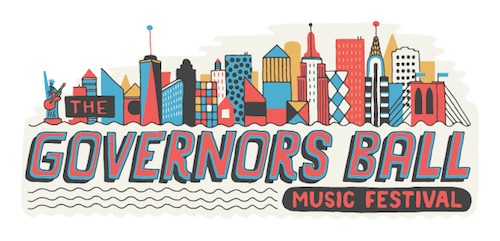 GOVERNORS BALL 2015 ANNOUNCES BY-DAY LINEUP FOR FIFTH ANNUAL EDITION OF NEW YORK CITY'S PREMIER LIVE MUSIC EVENT
SINGLE DAY TICKETS ON SALE FRIDAY, FEBRUARY 20TH
AT NOON EST VIA GOVBALL.COM
Citibank PRE-SALE BEGINS TODAY, FEBRUARY 17TH AT NOON EST
THREE DAYS OF MUSIC, ART, AND ENTERTAINMENT IN NYC
FRIDAY, JUNE 5TH – SUNDAY, JUNE 7TH
FEATURING…
DRAKE, THE BLACK KEYS, DEADMAU5, LANA DEL REY, FLORENCE + THE MACHINE, MY MORNING JACKET, BJÖRK, RYAN ADAMS, NOEL GALLAGHER'S HIGH FLYING BIRDS, CHROMEO, TAME IMPALA, FLUME, RATATAT, THE DECEMBERISTS, ST. VINCENT, THE WAR ON DRUGS, HOT CHIP, SHARON VAN ETTEN, LITTLE DRAGON, FLYING LOTUS, CHARLI XCX, WEIRD AL YANKOVIC, AND MORE…
February 17th, 2015, New York, NY – Founders Entertainment is excited to announce the sale of single day tickets in conjunction with the unveiling of the by–day lineup for the  2015 Governors Ball Music Festival (by–day lineup below). The fifth annual edition of New York City's premier live music event will celebrate a half decade of good times and great music in the Big Apple, from Friday, June 5th through Sunday, June 7th on beautiful Randall's Island Park. Single day GA and VIP tickets will be available starting at 12 Noon EST on Friday, February 20th. A limited single day ticket pre-sale via Citibank will begin 12 noon EST today, February 17th. Three day GA and VIP tickets are still available for purchase while supplies last via GovBall.com.
Single Day Tickets General On Sale: Friday, February 20th at Noon EST
via GovBall.com
Limited Single Day Ticket Citibank Pre-Sale: Today, February 17th at 12 Noon EST
Enter the first six digits of your Citibank credit or debit card to unlock your special promo code. Pre-Sale tickets can be found HERE
Over the past five years Governors Ball has grown from a one day event to a three day affair to emerge as one of North America's most revered music festivals. "It's been a long time since the East Coast had a truly awesome festival," wrote Rolling Stone following last summer's edition," but New York's Governors Ball finally pulled it off." Governors Ball also took home honors as Consequence of Sound's 2014 "Festival of the Year", and was christened by The New York Times as "A festival with a New York heart."
The coming 2015 festival will continue to build upon the scope of past years' programming, showcasing a wide spectrum of Dance, Indie Rock, Hip Hop, Americana, Electronica and Pop all weekend long. With many artists on the bill releasing new records in the months leading up to and after the festival, Governors Ball attendees will be some of the very first to hear new material live from the likes of Florence + the Machine, Drake, Hot Chip, My Morning Jacket, Björk, Tame Impala, Noel Gallagher's High Flying Birds, The Decemberists, and more. Besides amazing music, Governors Ball will also feature the incredible culinary options and art installations that contribute to the festival's unique New York City vibe.
Watch The Lineup Announcement Video for Governors Ball 2015
Founders Entertainment is once again honored to invite attendees to Governors Ball's festival grounds on Randall's Island Park (supported, maintained and programmed by the Randall's Island Park Alliance www.randallsisland.org). In addition to being accessible by bus, foot, bike and cab, the festival will again offer a Brooklyn shuttle service as well as ferry service from Mid-Town Manhattan to and from the festival grounds. Visit the Getting There page for further information.
Full Governors Ball 2015 Lineup By Day:
FRIDAY, JUNE 5TH
Drake
Florence + The Machine (First NYC show since 2012)
My Morning Jacket
Chromeo
St. Vincent
The Decemberists
Ratatat
Death From Above 1979
Charlie XCX
Odesza
Rudimental
Twin Shadow
Vance Joy
MØ
Gorgon City
Benjamin Booker
DIIV
Rae Sremmurd
Priory
The Districts
Hermitude
The Picturebooks
SATURDAY, JUNE 6TH
DeadMau5 (First NYC show since 2011)
Björk
Ryan Adams
Flume
Conor Oberst
SBTRKT
Little Dragon
Future Islands
Atmosphere
Sharon Van Etten
Marina & The Diamonds
Clean Bandit
Angus & Julia Stone
Kiesza
J. Roddy Walston & The Business
Moon Taxi
Rustie
White Lung
Kate Tempest
ASTR
Holychild
Charlotte OC
SUNDAY, JUNE 7TH
The Black Keys
Lana Del Rey (First NYC show since 2012)
Noel Gallagher's High Flying Birds
Tame Impala
Hot Chip
The War On Drugs
Weird Al Yankovic
Big Gigantic
Flying Lotus
A-Trak
Royal Blood
Logic
Sturgill Simpson
Mayer Hawthorne
Kaytranada
Echosmith
Chronixx and the Zincfence Redemption
Strand of Oaks
Bishop Nehru
People Under The Stairs
Streets of Laredo
DMA's
About Founders Entertainment: www.foundersent.com
Founders Entertainment is an independent event production and promotion company specializing in creating, producing, and promoting concerts and festivals. As the promoters of the immensely successful Governors Ball Music Festival and the newly announced FarmBorough Festival, the New York City based company has quickly made a name for itself as a major player on the North American festival landscape. Partners at Founders Entertainment have been honored as Billboard "30 under 30" and "40 under 40" awards winners, and the company has been featured in the likes of Fast Company, Wall Street Journal, Crains, Bloomberg, Reuters, and Pollstar.