MP3 For Latest Single, Remix Featuring Ghostpoet Now Available For Free Download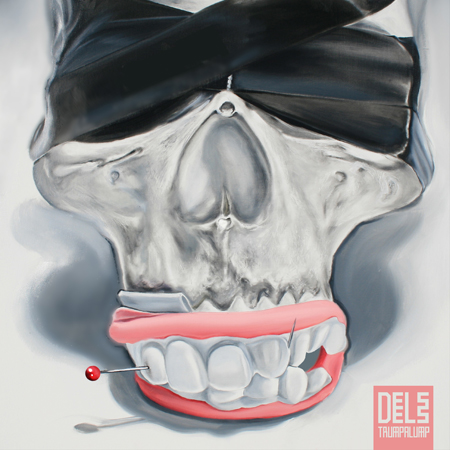 DOWNLOAD: DELS Feat. And Prod. By Joe Goddard Of Hot Chip – Trumpalump
DOWNLOAD the REMIX Featuring Ghostpoet
Anticipation continues to build as the release date approaches for DELS' new album, GOB. Dropping May 24th on Big Dada/Ninja Tune, DELS has already brought fans the a remix for the title track, courtesy of TV On The Radio's David Andrew Sitek, and now "Trumpalump," is being released as a free, downloadable mp3 for the first time, accompanied by a video for the single and a remix featuring fellow UK rapper Ghostpoet.


The track, which features and is produced by Joe Goddard of fan favorite English electro group Hot Chip, comes equipped with 8-bit samples, the most prevalent being the fuzzy, stuttering bass line and descending synth flutters. The synthesizer lines stack and build over beating drums and heavy claps, and just two minutes in the listener is immersed in a melancholic soundscape, one totally different than the chugging, aggressive beat that laid the foundation for DELS' first verse. And, fittingly, this change brings a more reflective mood to the song, along with Goddard's beautiful, understated chorus.
Goddard himself turns in the first remix. Originally conceived as a re-vocal with new lyrics from DELS complemented by Ghostpoet, Goddard liked the new, melancholy feel of the words so much, he re-worked the music to emphasize this aspect even more. The results are spellbinding, a falling, stumbling ballad.
DELS' debut album GOB will be available for purchase on May 24, 2011.