Ciph Boogie Releases EP "Sometime in New York City Vol 1"
Set for a June 28th release, this independent album is inspired by John Lennon
Brooklyn, NY June 2, 2011
Having already released two well received singles "Let the Beat Breathe" and "Never Waste Your Time" featuring Phil Geston, Ciph Boogie is getting ready to release his EP "Sometime in New York City Vol 1" on June 28th.
David E Beats who is known for blending rap, rock and blues with the White House Band, produced two of the tracks on the EP ("It's On" Featuring ihsAn bilAL and "Never Waste Your Time"). Some other notable producers that collaborated with Ciph on this album are IBE, who has produced for Faith Evans, Keyshia Cole, Mickey Factz, Smoke DZA, as well as Ill-it beatz who's worked with Lloyd Bank of G-unit.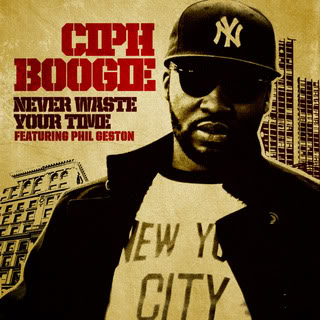 Ciph says, "I am blessed to have been able to work with so many dope producers on this project. They have provided me with the appropriate musical backdrop I was looking for and I can't wait for the people to experience this New York City sound that Hip-Hop classics are known for."
With its candid-bold lyrics, "Sometime in NYC Vol 1" oozes the city's attitude, like an audacious New Yorker talking to you. The songs on this EP can be bumped anywhere because although they're brash, they're equally engaging. Self assessment is a topic on the album that is most prominent on the songs "Solemnly" & "Redemption Song." In the same nature as John Lennon's multi platinum hit "Imagine", "Sometime in New York City Vol 1" showcases a timeless caliber feel. This feel is evident on the EP's first single "Never Waste Your Time". The overall message of this song is a simple, eternal truth shared by many New Yorkers and made famous by Brooklyn's own Notorious B.I.G. – "Sky's The Limit."
It is interesting that inspiration for this Hip-Hop album is from a British artist who is best known as the lead member of super group, The Beatles. "Sometime in New York City, Vol 1" borrows its title from one of John Lennon's solo albums. Ciph looks to John Lennon as an influence to his own music as an artist who practices self-reflection through his lyrics and practices a real love for New York City.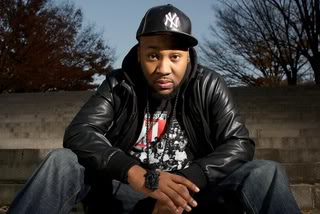 Ciph says, "While my foundation is deeply rooted in Hip-Hop, I am very inspired by John Lennon's intense song writing skills. His ability to bare his soul artistically is captivating to me. I think that quality as an artist is what transforms you into a legend or the type of artist that is talked about 20-30 years after their initial debut. This is what I aspire to be with the release of my own music."
In anticipation of Ciph's EP realase, he is currently getting ready to shoot the video for "Never Waste Your Time," the EP's first single with Noisemaker Media. The video is set to shoot in the Summer of 2011.