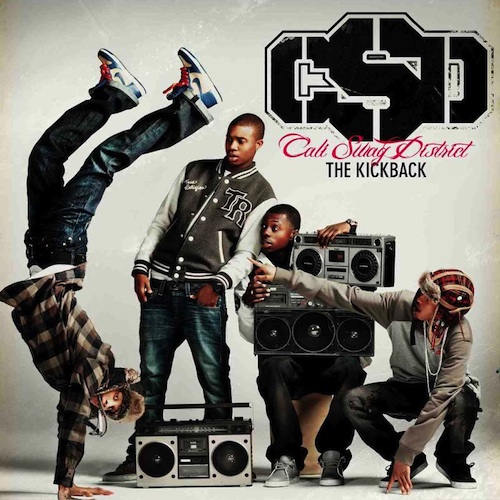 DOWNLOAD: Cali Swag District – Burn Out
Cali Swag District To Release Debut Album The Kickback On July 12Th
Inglewood rappers Cali Swag District set July 12th release date for their debut album The Kickback on Sphinx Music Entertainment/319 Music Group distributed by Sony RED. "Burn Out (Drive Fast),"' will be the next official single off the album and a music video will follow soon after.
Cali Swag District, nominated for Best Group at the upcoming 2011 BET Music Awards, exploded onto the music scene last year with the platinum selling first single "Teach Me How To Dougie." The Dougie dance sensation has swept the nation captivating American Idol's Ryan Seacrest and Jennifer Lopez while the first lady Michelle Obama did her own version during her "Let's Move!" initiative. Altogether the Dougie movement has taken over YouTube with over 100 million video streams.
Their new single "Burn Out (Drive Fast)" is an adrenaline pumping car and street anthem produced by Sanchez and Disco. "This is one of my favorite songs on the album. I hope the fans have as much fun rockin' out to it as we did making it," states Smoove. "This is the type of song that I blast in my car to get amped up for the clubs." adds JayAre.
The group will be releasing their debut album in memory of fallen member M-Bone who was tragically murdered on May 15, 2011. "We're sure that M Bone is doin' the Dougie at the gates of heaven and we know he would want us to keep the movement goin' here," says Yung. Cali Swag District recently released the Deeper Than The Dougie mixtape hosted by DJ Kay Slay that features the M Bone tribute song "How To Do That."